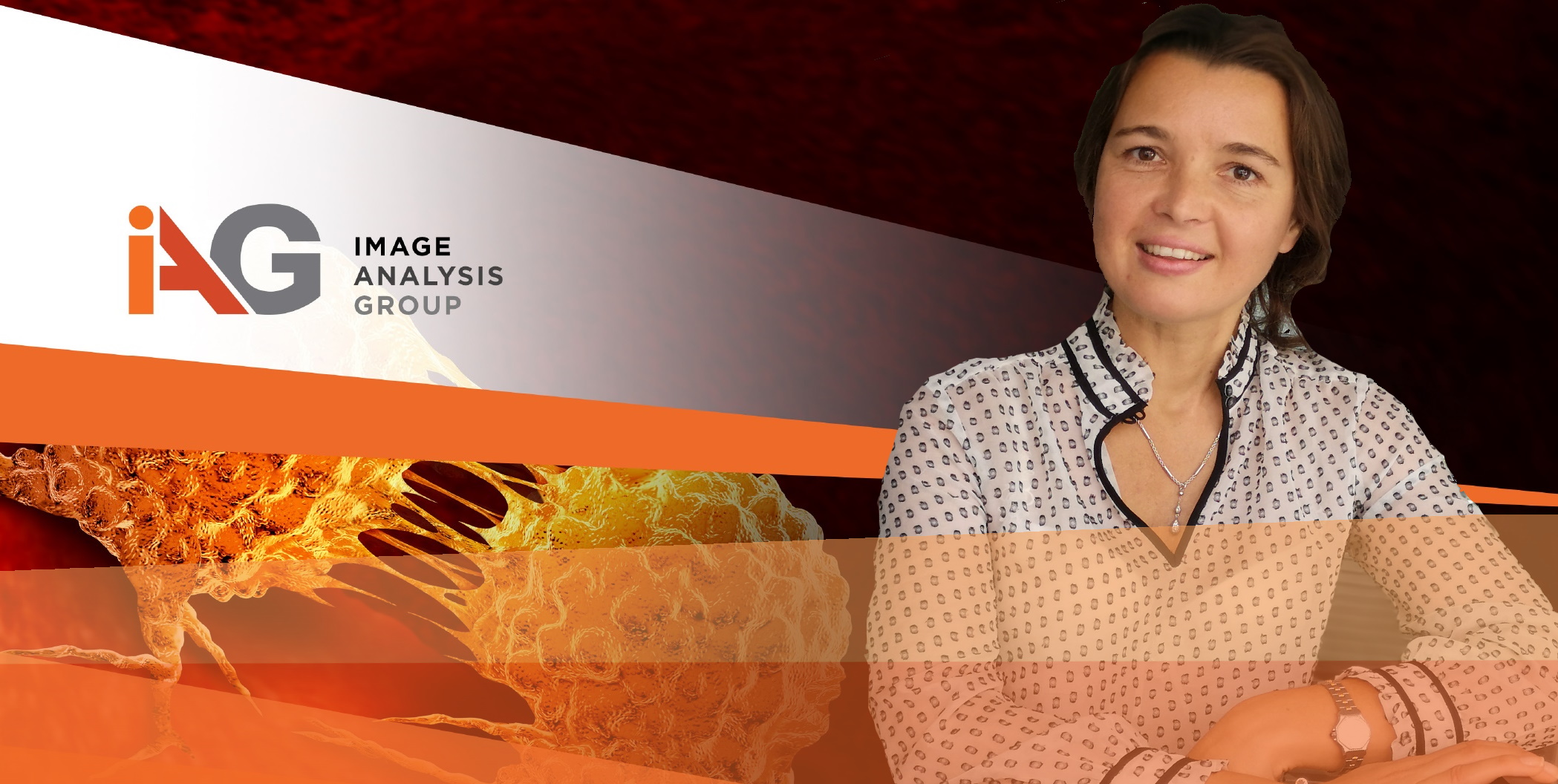 Dr. Olga Kubassova, CEO of IAG Speaks About Expectations of Growth
CEO of IAG Speaks About Expectations of Growth
The CEO of IAG, Dr. Olga Kubassova, speaks about a tough covid year and expectations of growth in a recent article published by Mergermarket.
IAG, Image Analysis Group is a leading imaging expert company that helps to accelerate novel drug development and reduce the cost and risks of bio-pharmaceutical R&D by bringing expertise in imaging protocols and project management, together with the modern trial infrastructure and optimal methodologies for central image review, including AI and Machine Learning.
The company develops a clinical trial dedicated platform DYNAMIKA and provides full imaging service, that includes clinical trial design, operational support and central image radiology review aided with AI and machine learning. IAG's revenues stem from partnerships with biotech and pharma companies.
In the interview. Dr. Kubassova speaks about company's plans to find a strategic partner or assess more funding in 2022 to ensure further expansion of its US presence and market entry into Asia.
'The COVID-19 pandemic saw group turnover increase 30% during 2020. This is down from the 100% annual growth recorded during 2019, 2018 and 2017', the CEO said. 'Despite this, the company remains profitable, and the team spirits are high', she added.
Ideal partner for future expansion would be the financial community such as private equity funds, as well as strategic investors which would enable IAG to expand its geographic presence or move into new therapeutic areas.
Investment from the financial community could lead to M&A activity, with IAG a target for companies operating within the field or clinical imaging contract research organizations looking to differentiate by bringing a cloud platform and artificial intelligence as part of their offering.
Full article available on https://www.mergermarket.com 
About IAG, Image Analysis Group
Our goal is to accelerate novel drug development by using the right analytical tools and modern trial infrastructure. We take a broader view on the assets' development and bring expertise in study design, execution, and commercialization. As needed, we deploy AI, Machine Learning, and smart image analysis methods to ensure the speed and cost-effectiveness of clinical programs. IAG's team supports investors and biotech executive teams with deploying the right strategies for early efficacy assessments, objective response prediction and critical analysis of advanced treatment manifestations. Thus, lowering the investment risks into advanced therapies while helping to accelerate study outcomes. https://www.ia-grp.com