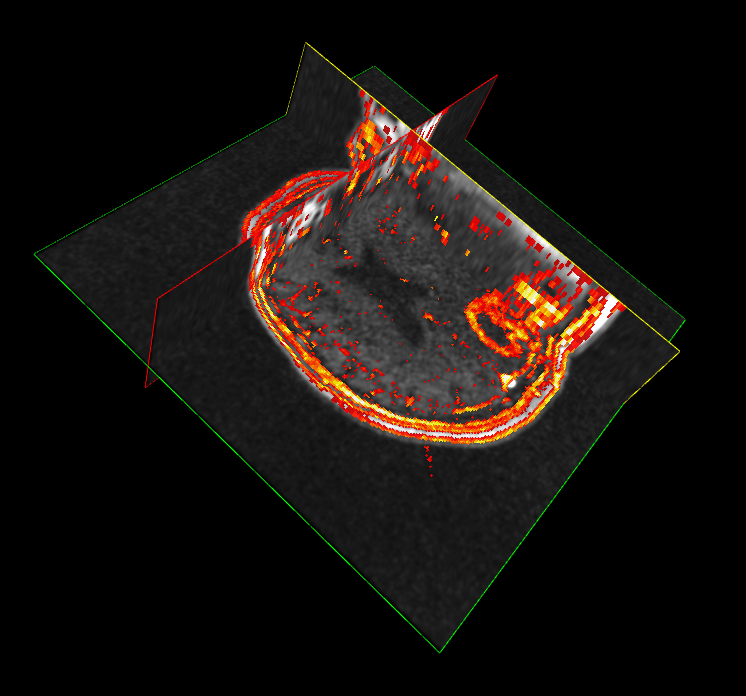 BRAIN NEURO-INFLAMMATION
X-Linked Adrenoleukodystrophy (X-ALD) is a rare inherited peroxisomal neurodegenerative disorder with the following symptoms: central inflammatory demyelination in the brain, axonal degeneration and adrenal insufficiency.
There are two main neurologic phenotypes of X-ALD. The first occurs in both children and adults and is the most serious, called Cerebral X-Linked Adrenoleukodystrophy (cALD). Sufferers experience brain neuroinflammation and early death. However, the most common is Adrenomyeloneuropathy (AMN), a progressive severe motor dysfunction condition that affects young adults.
Whether it presents in children or adults, X-ALD can be recognised by central inflammatory demyelination in the brain, axonal degeneration, and adrenal insufficiency.
The severity of the inflammatory process has been correlated with the rapidity of disease progression.
IAG's team has experience with designing and deliverying clinical trials that involve use of
MRI, inc. contrast MRI
CT
Molecular imaging
Our research has shown that contrast-enhanced T1- weighted spin-echo MR imaging may serve as a marker for the presence and the severity of this inflammatory process.
A very strong association between the presence of contrast enhancement on T1-weighted MR images and X-ALD progression based on clinical evaluation and MR imaging has been demonstrated.
The trials in cALD that were supported by our team have involved MRI as a patient stratification and disease progression tool, with the the following outcome measurements:
Loes Score (Percent change from baseline in brain lesions)
Monitoring of status of gadolinium enhancement
Lesion volume and morphology
Qualitative assessment of appearance of Gd enhancing brain lesion on MRI
Frequency and timing of resolution of Gd enhancement on MRI
Reach out to our expert team, as you are designing and planning your trial.
About IAG, Image Analysis Group
IAG, Image Analysis Group is a strategic partner to bio-pharmaceutical companies developing new treatments to improve patients' lives. Our dynamic Strategy, Trial Solutions and Bio-Partnering divisions work closely to meet critical needs of biotechnology companies: funding, clinical development, and monetization of their assets. We fuse decades of therapeutic insights, risk-sharing business model and agile culture to accelerate novel drug development. IAG broadly leverages its core imaging expertise, proprietary technology platform DYNAMIKA and capabilities to support an objective early go no/ go decision and drive excellence for tomorrow's innovative therapeutic agents with speed.
Contact our expert team: imaging.experts @ ia-grp.com
READ NEXT CASE STUDY >

Experience: Scoring Systems
Loes score
Gadolinium Intensity Score (GIS) score
Develop, validate and implement bespoke scoring methodologies
Brain White Matter Volume
Brain Lesion Volume
Cortical Gray Matter Volume
Anatomical MRI (FLAIR, T1, T2)
Perfusion MRI (DSC, DCE)
Diffusion MRI (ADC, DWI, DTI)
SWI
MRS
Since 2007, over 2000 articles were published to cover scientific discoveries, technology break-throughs and special cases. We list here some critically important papers and abstracts.

Combining our technologies and business advisory services with promising life science companies has yielded spectacular results over the past five years. As a trusted partner to many biotech and pharma companies, IAG's team is proud to share your words and quotes.