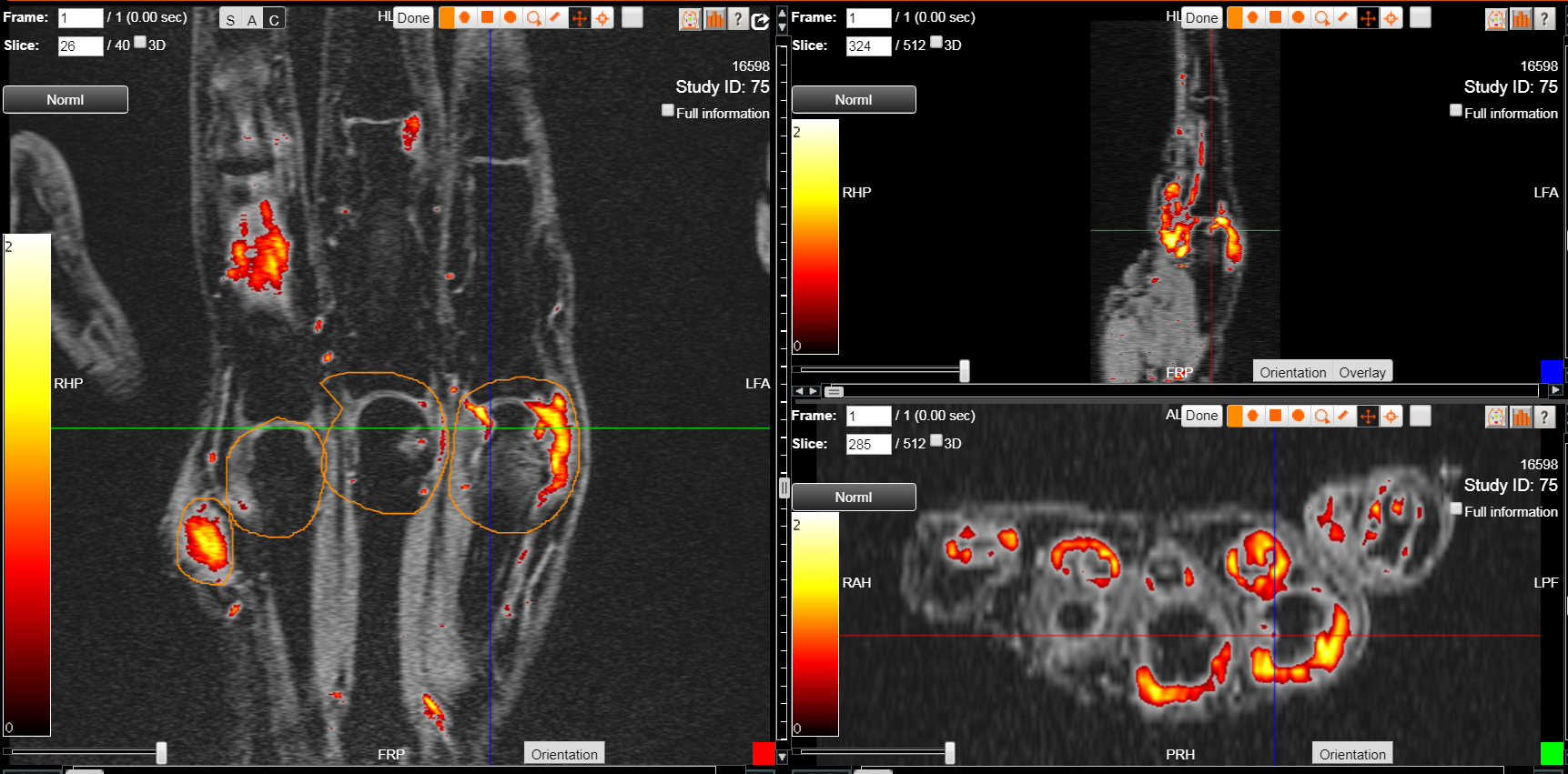 Reducing Length & Cost of Trials through Patient Stratification
Reducing Length & Cost of Trials through Patient Stratification
Our client, a small biotech Company used a global CRO to conduct a Phase IIb study of its rheumatology product candidate, which involved over 250 patients and cost about $10 million. The study did not achieve the primary or secondary endpoints, because it was discovered after the database was locked that nearly a quarter of the patients were on exclusionary medications throughout the trial. This is not an unusual problem. The enrolment of patients who do not comply with the inclusion/exclusion criteria of a protocol occurs in 1 out of every 13 patients enrolled in electronic-based trials and more than 1 out of 7 patients in paper-based trials.1 This can have a fatal impact on a study that has not been powered to account for the loss of such patient data for statistical purposes.
Moreover, after initial statistical analysis between the imaging and clinical data, it was clear that the reduction in pain (which is one of the key symptoms in this indication) and structural changes do not correlate.
With only a few data points, IAG conducted regression analysis to understand that sub-optimal patient stratification was deployed. We have re-designed the trial, deploying efficient patient stratification approach and separating early arthritis from late arthritis patients.
After bringing on board an expert rheumatology CRO partner, a new study was conducted. It hit its endpoints in a narrowed population, and did not have any patients enrolled who were not qualified for randomization under the protocol.
The solution began with integrating data flows to ensure interoperability of disparate systems and integration of data sources. DYNAMIKA, our unique cloud data management platform eliminates data silos by continually harnessing all of the information in a trial from all of the data sources — sites, imaging, investigators. More importantly, the data is consolidated, reconciled and single-view reported as valid information to the study team on an ongoing basis.
After unlocking the insights that disparate data sources collectively contain, sophisticated analytics are used to interpret the information, drive fact-based decisions and reduce prevalent risk factors in clinical studies.
In this case study, IAG automated a complex patient eligibility calculation after aggregating live data from multiple disparate data sources in order to immediately decide the right patients to enrol in a study.
Thomas Bart, "Comparison of Electronic Data Capture with Paper Data Collection," Pharmwatch, 2003
About IAG
IAG is a strategic partner to bio-pharmaceutical companies developing new treatments to improve patients' lives. Our dynamic Strategy, Trial Solutions and Bio-Partnering divisions work closely to meet critical needs of biotechnology companies: funding, clinical development and monetization of their assets. We fuse decades of therapeutic insights, risk-sharing business model and agile culture to accelerate novel drug development. IAG broadly leverages its core imaging expertise, proprietary technology platform DYNAMIKA and capabilities to support an objective early go no/ go decision and drive excellence for tomorrow's innovative therapeutic agents with speed. www.ia-grp.com
READ NEXT CASE STUDY >