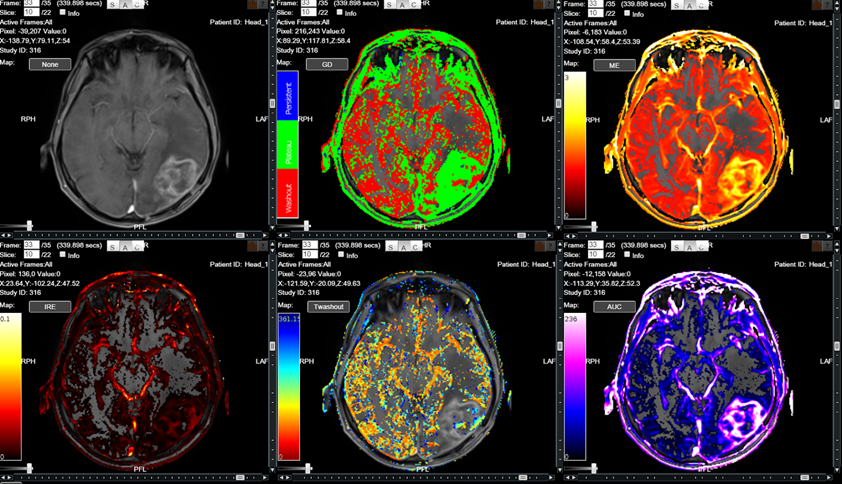 Confirming MoA through Advanced Imaging Endpoints
Strategic Choice of Endpoints Led to Early Initiation of Trial Cohort Expansion and Capital Raise
Our client a mid-sized Europe based biotechnology company was set to investigate the efficacy of their novel therapeutic in a rare disease. In this indication, the most commonly used endpoints tend to address the symptom of the disease and are obtained weeks later after application of any treatment. It was critical for the investors and the management of the company to gain comprehensive understanding of the mechanism of action prior to going into larger cohorts and the use of objective quantitative imaging biomarkers was the only way to gain this information. To measure the underlying progression, rather than the symptoms of the disease, and to gain objective information at the earliest possible stage of the phase II trial, the CMO wanted to evaluate imaging-based end points.  
The biotechnology company lacked internal expertise to design or execute such strategy and approached IAG.   
First, IAG team performed scientific market analysis and investigated clinical trials and research projects that were of similar nature or targeted this TA. We then analyzed state of the art imaging techniques and methods and evaluated all existing software and methodologies that could be utilized and implemented in this trial.  
To double check the research, we advised the client to use retrospective data from similar patients to design a biomarker finding study. However, for this orphan indication, there is no imaging data widely available and all existing data has been acquired in dedicated academic centers. IAG sourced the needed data from the academic centers and conducted the biomarker study prior to the phase II trial.   
Using this information, we then designed a dedicated imaging study protocol, which encompassed the right sample size, patient inclusion and exclusion criteria, number of imaging time points, nature of imaging biomarkers used as trial endpoints as well as exploratory endpoints. Further, we worked with regulatory experts to agree on the outcome measures and prepared the biotechnology company for regulatory submission.  
At the time of writing this case study, the biotechnology client has successfully performed an interim analysis from the phase II trial, raised further EURO19,5m and decided to expand the cohort of patients. IAG continue working with the management and the investors to help with the execution of the ongoing trial and planning of the new trials to investigate the efficacy of the company in other therapeutic areas.  
About IAG
IAG is a strategic partner to bio-pharmaceutical companies developing new treatments to improve patients' lives. Our dynamic Strategy, Trial Solutions and Bio-Partnering divisions work closely to meet critical needs of biotechnology companies: funding, clinical development and monetization of their assets. We fuse decades of therapeutic insights, risk-sharing business model and agile culture to accelerate novel drug development. IAG broadly leverages its core imaging expertise, proprietary technology platform DYNAMIKA and capabilities to support an objective early go no/ go decision and drive excellence for tomorrow's innovative therapeutic agents with speed. www.ia-grp.com
READ NEXT CASE STUDY >