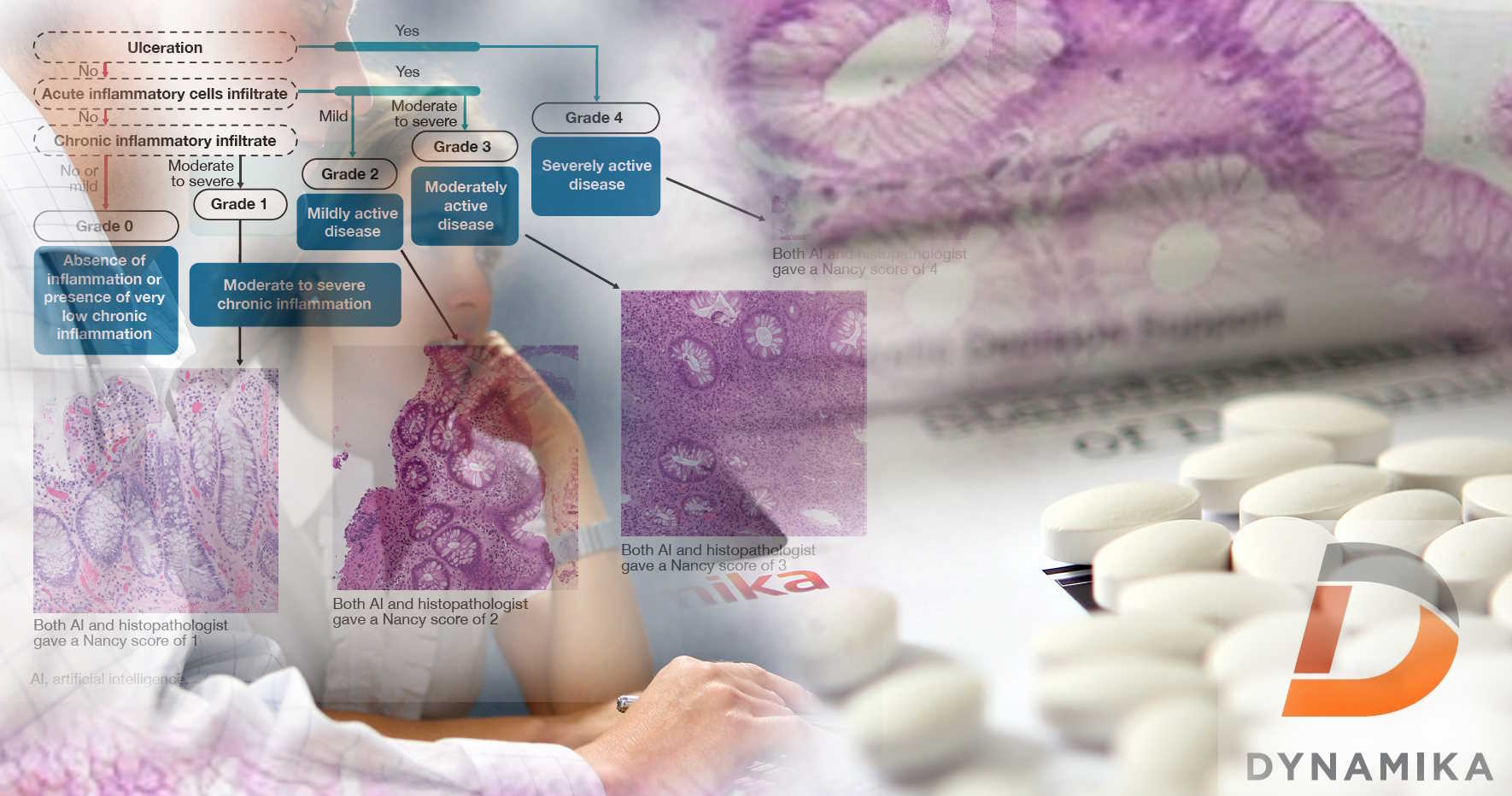 ULCERATIVE COLITIS
Histological remission is an important target for Ulcerative Colitis (UC) treatment. IAG brings proprietary AI-powered assessment to recognize and count cells in the slides acquired from UC patients before and after treatment.
IAG team can score slides using Gabor or Nancy index as well as to provide a detailed map of the cells and counts.  
IAG delivered end-to-end service in UC clinical trials, from protocol design, data collection, quality control and central review with AI or qualified pathology team.
Our expert team will support the development of imaging strategy and selection of the trial endpoints. Once the trial is designed, IAG's team will select and train the sites, assist with imaging data collection and review.
Reach out to our expert team, as you are designing and planning your trial.
About IAG, Image Analysis Group
IAG, Image Analysis Group is a strategic partner to bio-pharmaceutical companies developing new treatments to improve patients' lives. Our dynamic Strategy, Trial Solutions and Bio-Partnering divisions work closely to meet critical needs of biotechnology companies: funding, clinical development, and monetization of their assets. We fuse decades of therapeutic insights, risk-sharing business model and agile culture to accelerate novel drug development. IAG broadly leverages its core imaging expertise, proprietary technology platform DYNAMIKA and capabilities to support an objective early go no/ go decision and drive excellence for tomorrow's innovative therapeutic agents with speed.
Contact our expert team: imaging.experts @ ia-grp.com
READ NEXT CASE STUDY >
Experience: Scoring Systems
Nancy score
Gabor score
Full cell count (neutrophils)
Since 2007, over 2000 articles were published to cover scientific discoveries, technology break-throughs and special cases. We list here some critically important papers and abstracts.

Combining our technologies and business advisory services with promising life science companies has yielded spectacular results over the past five years. As a trusted partner to many biotech and pharma companies, IAG's team is proud to share your words and quotes.