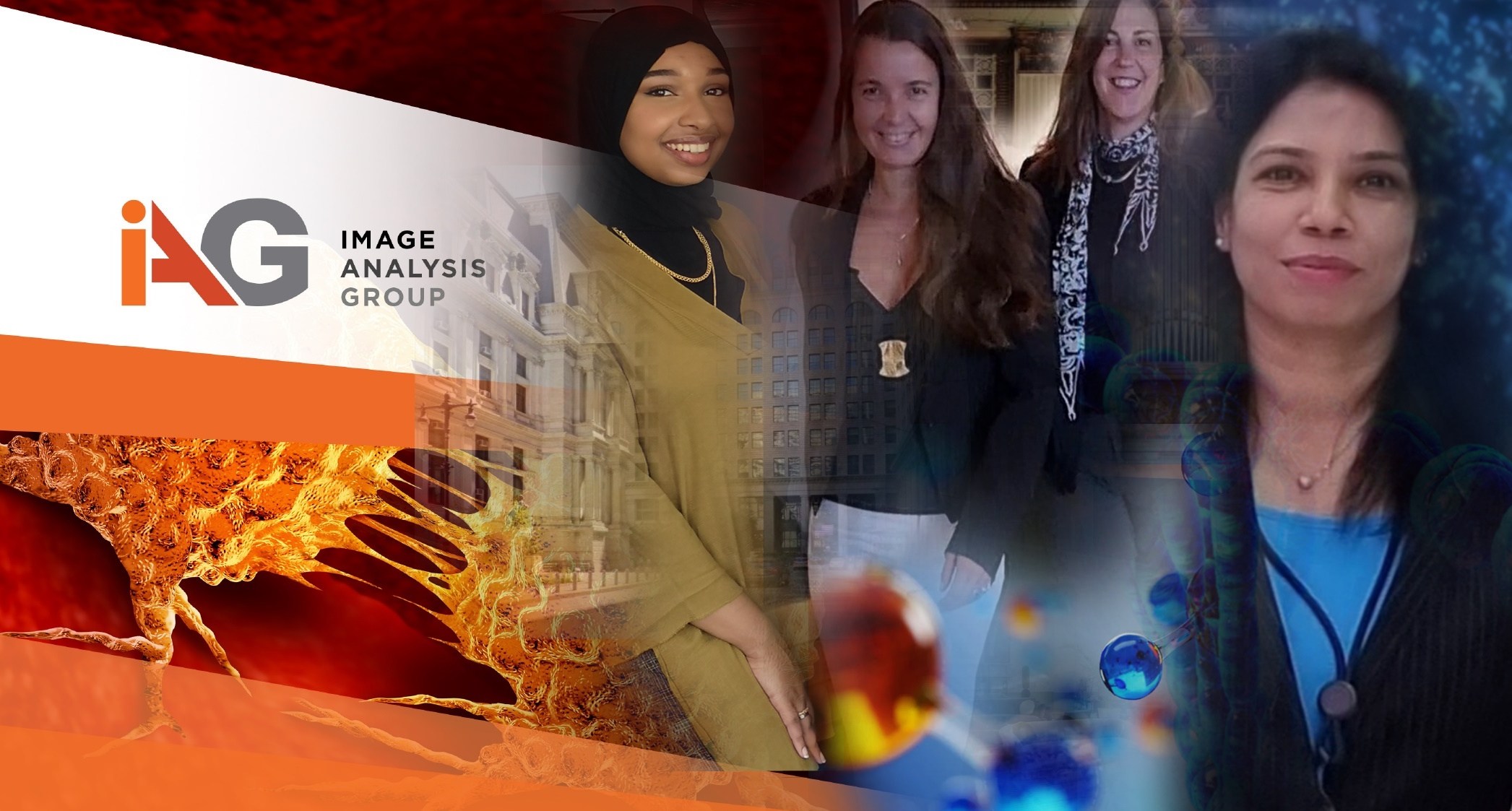 Dr Kubassova joins Fast Growth Icons & Female Founders Reception
Dr Kubassova joins Fast Growth Icons & Female Founders Reception
Dr Olga Kubassova, CEO of IAG, Image Analysis Group joins the invitation-only network for founders & CEOs of the most successful fast growing scaleups, the Fast Growth Icons, London, 25th May 2023 and the Female Founders reception on the 24th May at Eight Club Moorgate.
Dr Kubassova is the CEO and Founder of IAG, investment professional in Biocapital Impact Fund and Analytics Ventures and scientist. She founded IAG, Image Analysis Group in 2007, straight after her PhD in Computer Science, and grew it into a global multi-million revenue organization, with headquarters in London, UK and offices in Philadelphia, USA and Hyderabad, India. Today, IAG has just under 100 full time staff, delivered over 400 global trials and pioneered use of Artificial Intelligence powered methods in drug development.
IAG' team built many last partnerships and scientific collaborations with pharmaceutical, biotech and medtech companies and closely works with over 500 global clinical academic institutions.
'It started with an idea that the world of drug development can benefit from novel technological advances, AI and digital infrastructure. Today, IAG helps to accelerate drug development and lower investment risks by using our proprietary platform DYNAMIKA, modern trial infrastructure and AI. We run imaging part of clinical trials, ensure the speed and cost-effectiveness, while delivering true insights about novel mechanisms of action and patients' response, in real-time.'
IAG's management team has ambitious growth plans and planning to create a high-impact, sustainable and fearlessly innovative company.
Fast Growth Icon's mission is 'creating the 100m+ revenue stars of the future. Fast Growth Icons provides the three pivotal things you need to deliver a breakout success Motivation – Inspirational founders share their success and failure stories and prepare you for the realities of being a founder of a business valued over $1b; Knowledge – Open dialogue amongst peers about the issues that matter, our guests consistently feedback being blown away by the quality of discussion and energy in the room; Connections – everyone is the founder of CEO of an impressive scaleup because a strong network and knowing who to get help from is key to fast-tracking growth.
About IAG, Image Analysis Group:
IAG, Image Analysis Group is a unique clinical development partner to life sciences companies. We broadly leverage our proprietary image analysis methodologies, power of our cloud platform DYNAMIKA, years of experience in AI and Machine Learning as well as bespoke co-development business models to ensure higher probability for promising therapeutics to reach the patients. Our independent Bio-Partnering division fuses risk-sharing business models and agile culture to accelerate novel drug development. www.ia-grp.com
Learn more:  www.ia-grp.com
Reach out: imaging.experts@ia-grp.com
Follow the Company: Linkedin