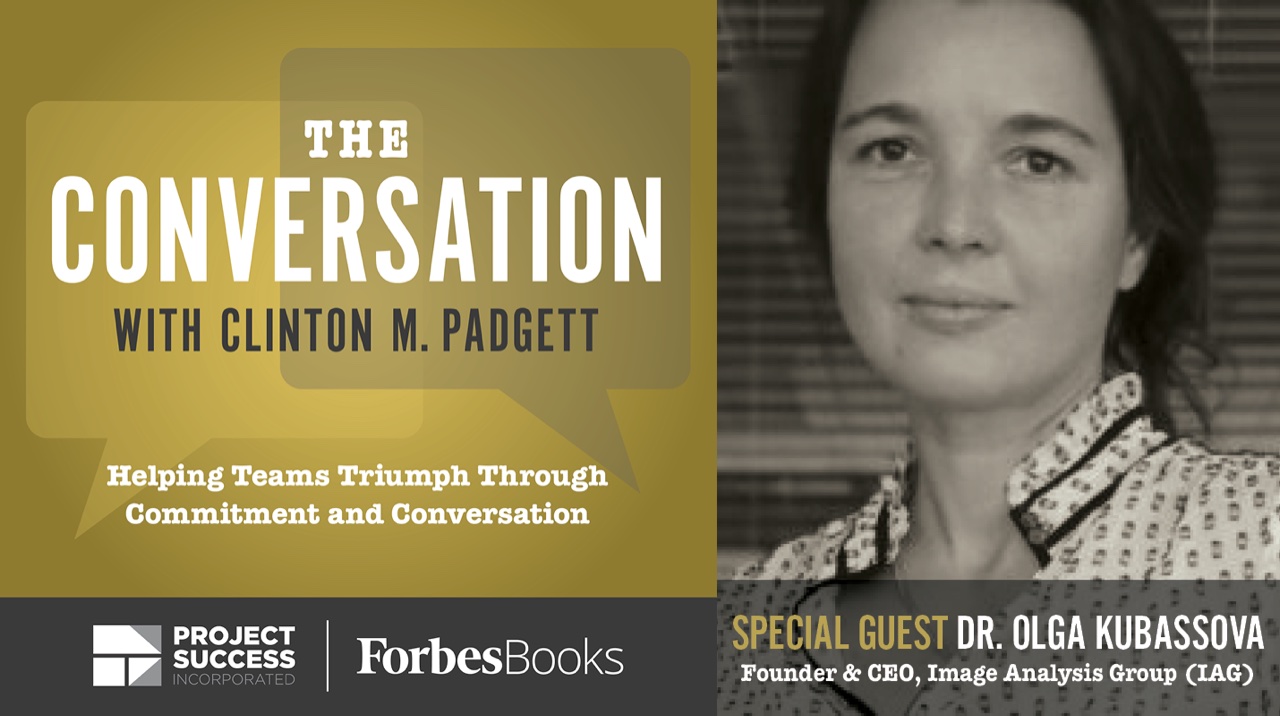 Dr. Olga Kubassova Discusses Artificial Intellegence in Drug Development.
Dr. Olga Kubassova Discusses AI in Medical Research and Drug Development on Forbes Podcast
IAG, Image Analysis Group's CEO, Dr. Olga Kubassova joined Clint Padgett on the Forbes podcast for an insightful conversation on artificial intelligence (AI), medical research, and drug development.
Dr. Kubassova shared her expertise on the role IAG plays in the ever-evolving biotech and pharma market.
During the podcast, Dr. Kubassova emphasized the importance of structured real-time data, modern trial infrastructure, and smart technologies for the success of the new generation of drug developers. She noted that these factors contribute to the speed and quality of information used in making critical decisions for companies and investors.
Clint Padgett, the podcast host, is renowned for his work with top executives from Fortune 500 companies, helping them to maximize their impact.
The podcast features a more in-depth discussion on AI, radiology, technology, and innovation: Forbes Books.
The episode is also available on Apple, Spotify, and wherever you stream podcasts. Part 1 and Part 2 are now released.
Stay tuned for more updates on IAG's role in the rapidly advancing fields of biotech and pharma, imaging.experts@ia-grp.com
About Image Analysis Group (IAG)
IAG, Image Analysis Group is a unique partner to life sciences companies. IAG leverages expertise in medical imaging and the power of Dynamika™ – our proprietary cloud-based platform, to de-risk clinical development and deliver lifesaving therapies into the hands of patients much sooner.  IAG provides early drug efficacy assessments, smart patient recruitment and predictive analysis of advanced treatment manifestations, thus lowering investment risk and accelerating study outcomes. IAG bio-partnering takes a broader view on asset development bringing R&D solutions, operational breadth, radiological expertise via risk-sharing financing and partnering models.
Learn more:  www.ia-grp.com
Reach out: imaging.experts@ia-grp.com
Follow the Company: Linkedin