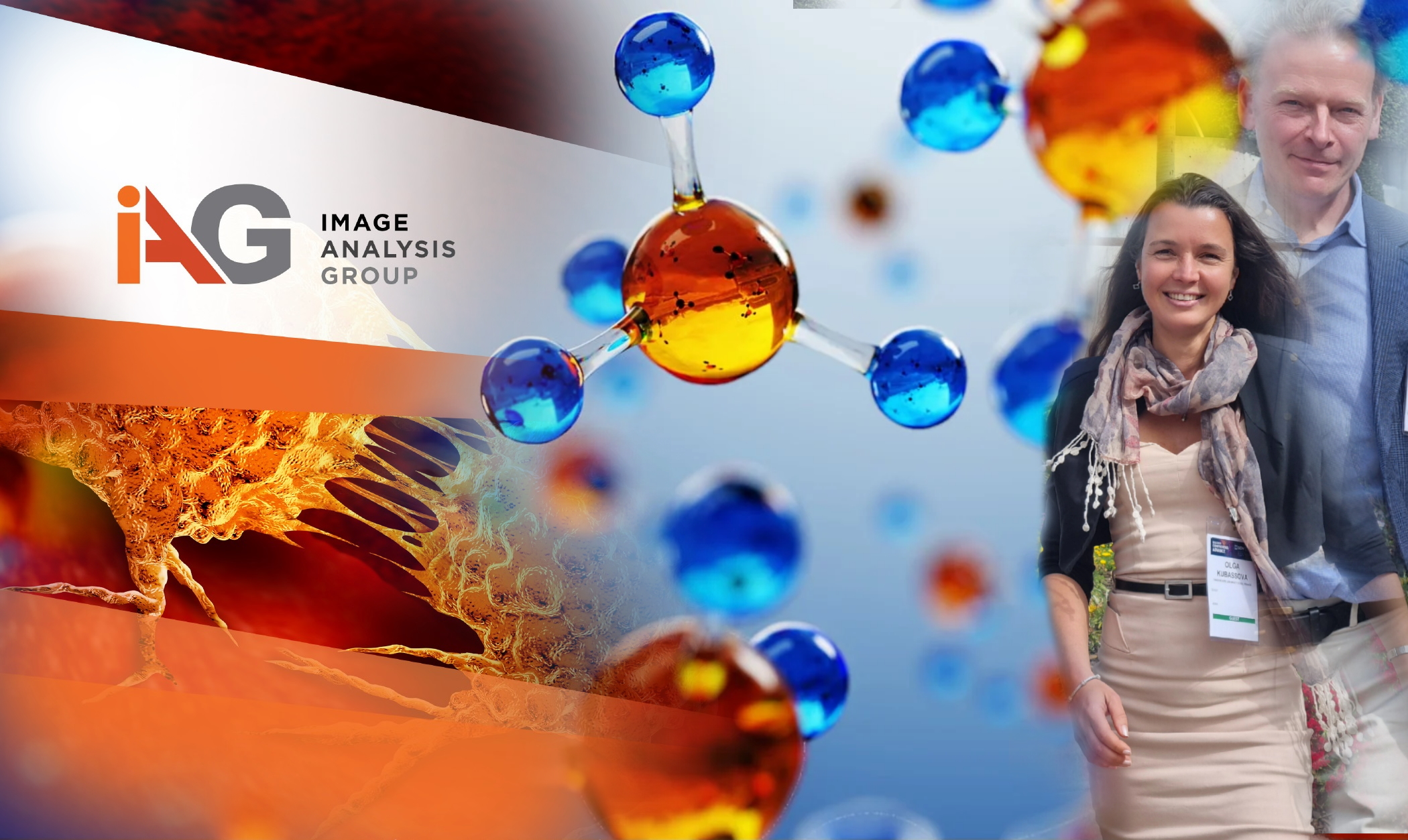 IAG are attending Digestive Disease Week 2023 to bring more AI into GI!
IAG are attending Digestive Disease Week 2023 to bring more AI into GI!
IAG's team and collaborators will present 2 posters at Digestive Disease Week 2023 (DDW2023)
1: DEPLOYMENT OF AN ARTIFICIAL INTELLIGENCE TOOL FOR PRECISION MEDICINE IN ULCERATIVE COLITIS: PRELIMINARY DATA FROM 8 GLOBALLY DISTRIBUTED CLINICAL SITES –  Session date: May 7, 2023;  Session Time: 12:30 PM to 1:30 PM CDT
IAG's team together with Takeda Pharmaceuticals and a global panel of gastroenterology and pathology experts support the deployment of AI in gastroenterology practice. The abstract reports how IAG's Artificial Intelligence (AI) tool was rolled out to 8 globally distributed centres of excellence in Inflammatory Bowel Disease, specifically UC. 600 images were collected and added to the 200 images from the proof of concept phase of the project. The resulting dataset generated over 43,000 characterisations that were used to further train the AI Tool in the segmentation and quantification of cell counts and tissue types and assignment of a Nancy Index disease stage score. The AI Tool was tested by comparing results with a panel of 3 expert human histopathologists and demonstrated over 90% correlation between human and AI, laying the foundations for a novel, AI driven, standardised and quantified mechanism for UC disease stage scoring.
2: A NOVEL AI TOOL IS ACCURATE AT INTERPRETING HISTOLOGY AND DETECTS RESPONSE TO NEIHULIZUMAB THERAPY IN PATIENTS WITH MODERATE TO SEVERE ULCERATIVE COLITIS: PROOF OF CONCEPT – Session date: May 8, 2023;  Session Time: 12:30 PM to 1:30 PM CDT
IAG's team together with AltruBio Inc and David T. Rubin MD, report in this abstract the conduct an AI driven retrospective analysis of digitised histology biopsy slides from AltruBio's Phase IIb study of Neihulizumab (NCT03298022), a novel immune checkpoint agonistic antibody that binds to human CD162 that is being tested in UC and graft versus host disease. Quantitative analyses of cell and tissue types were performed longitudinally at screening and week 12 after 10 doses of Neihulizumab. Results reveal a correlation between disease remission and reduced neutrophil density. AI generated disease stage scores reported using the Nancy Index correlated well (87%) with human readers of the same biopsies.
---
"IAG are pleased to collaborate with world recognised opinion leaders to leverage IAG's advanced imaging capabilities as we study the potential of AI driven histology to benefit patients with Ulcerative Colitis," said Dr Olga Kubassova, CEO of IAG, Image Analysis Group.
Join IAG's scientific team at DDW 2023, March 6-9 2023, Chicago, USA, at our poster presentations!
Mucosal healing is an established treatment target in UC, but not all clinical sites have access to the required resources. The AI Tool has the potential to facilitate rapid, detailed histological assessment in a clinical setting for the benefit of all UC patients" said Simon Hart, Director, Biopartnering, Image Analysis Group.
About IAG, Image Analysis Group:
IAG, Image Analysis Group is a unique clinical development partner to life sciences companies. We broadly leverage our proprietary image analysis methodologies, power of our cloud platform DYNAMIKA, years of experience in AI and Machine Learning as well as bespoke co-development business models to ensure higher probability for promising therapeutics to reach the patients. Our independent Bio-Partnering division fuses risk-sharing business models and agile culture to accelerate novel drug development. www.ia-grp.com
Learn more:  www.ia-grp.com
Reach out: imaging.experts@ia-grp.com
Follow the Company: Linkedin