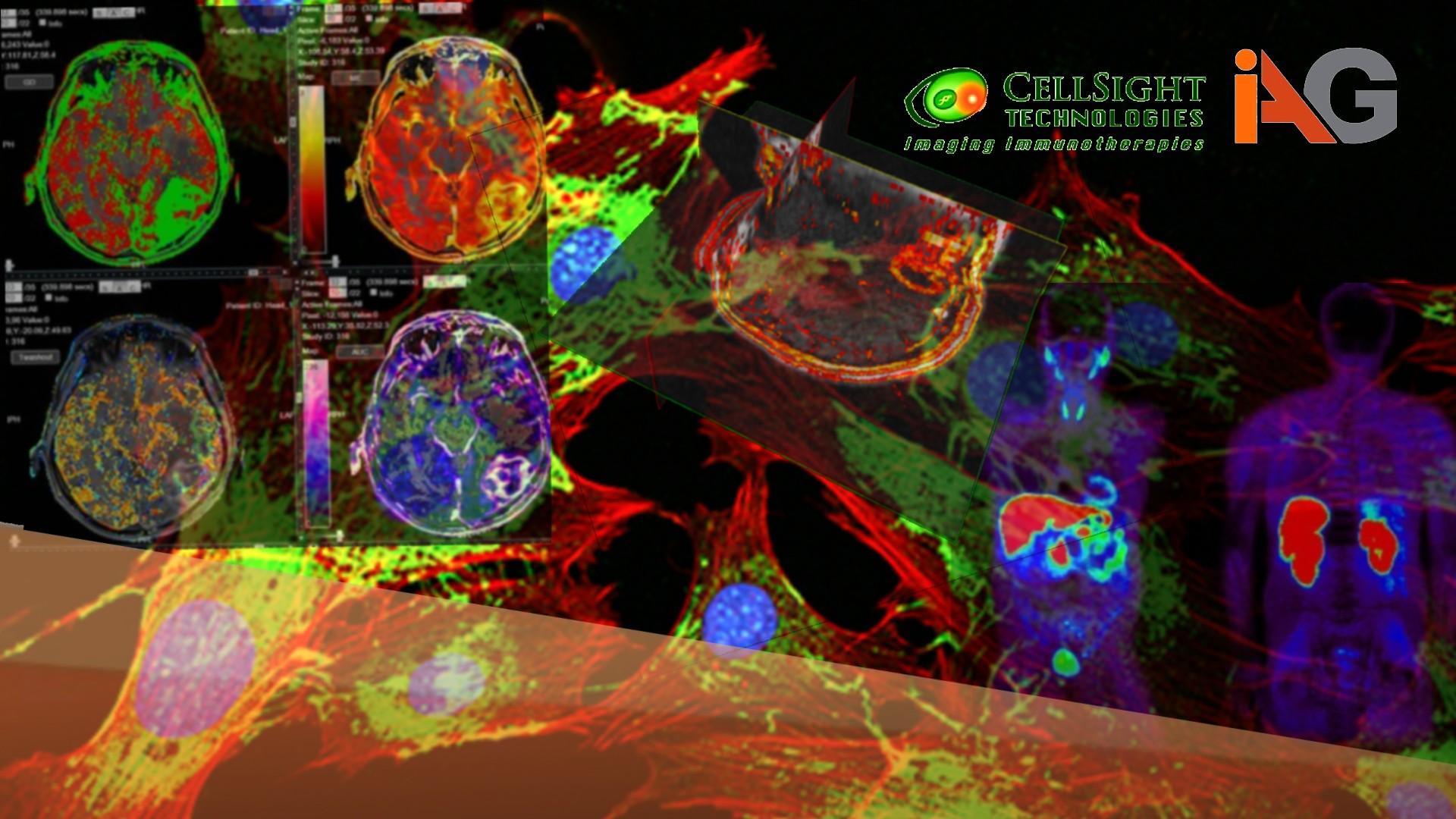 IAG & CellSight Partner to Maximize Chances of Success for IO Trials
Cellsight Technologies, Inc. and IAG, Image Analysis Group Partner to Maximize Chances of Success for Immuno-Oncology Companies through the use of Advanced Imaging Strategies
SAN FRANCISCO, CA, USA and PHILADELPHIA, PA, USA – May, 4, 2020
IAG, Image Analysis Group and CellSight Technologies partner to bring advanced imaging into the development of novel therapeutic agents in immuno-oncology.
The partners will combine novel imaging strategies with quantitative image analysis methodologies to enhance drug development in Immunology and Oncology.
Today we see a number of expanding applications of immunotherapy from oncology to infectious and inflammatory diseases. Bio-pharma companies continue to develop novel or expand the scope of existing checkpoint inhibitors, CAR-T and monoclonal antibody therapies.
There is a growing need to employ advanced imaging techniques coupled with quantitative biomarker extraction methods.
CellSight is a San Francisco based clinical stage radiopharmaceutical development company with a PET/CT imaging agent (18F-FaraG) also known as VisAcT® that is specific to activated T cells. This imaging agent is useful for quantitative imaging of scans from patients undergoing immunotherapy for cancer (lung, melanoma, breast, brain and other solid tumors), various inflammatory diseases (such as Rheumatoid arthritis), and infectious diseases (such as HIV/AIDS or COVID-19).
IAG, Image Analysis Group is an imaging expert company working with biotech and pharmaceutical companies. IAG is leveraging its expertise in multiparametric MRI, ferumoxytol MRI, PET, CT and image analysis strategies (such as radiomics) to create high-impact synergies with applications in drug development for diseases in a wide range of therapeutic areas.
"We are living in the era of immunotherapeutics, which have been game-changers for various inflammatory, oncologic and even infectious diseases. This collaboration between IAG and Cellsight allows us to visualize the interplay between the disease and the immune system. This is an extremely important tool for drug development of immunotherapeutic agents." Commented Dr. Faiq Shaikh, IAG's Head of Research & Enterprise.
"Immuno-Oncology drug development is in need for advanced imaging technologies to identify the right therapy for the right patient fast. This collaboration brings T-cell imaging and AI-based image analysis together to show treatment related changes in the tumor microenvironment and thereby to identify treatment responders, " added Dr. Diana Dupont-Roettger, IAG's Chief Scientific Alliance Officer.
" We are excited to partner with IAG as we see great added value for our bio pharma partners in combining Cellsight's immuno PET tracer capabilities with IAG's deep knowledge based analysis. After all image interpretation and data extraction is key to any novel PET tracer but especially true when imaging the complex immune response." Said Aruna Gambhir, CEO of Cellsight Technologies.
About Image Analysis Group (IAG)
IAG, Image Analysis Group is a unique partner to life sciences companies. IAG leverages expertise in medical imaging and the power of Dynamika™ – our proprietary cloud-based platform, to de-risk clinical development and deliver lifesaving therapies into the hands of patients much sooner.  IAG provides early drug efficacy assessments, smart patient recruitment and predictive analysis of advanced treatment manifestations, thus lowering investment risk and accelerating study outcomes. IAG bio-partnering takes a broader view on asset development bringing R&D solutions, operational breadth, radiological expertise via risk-sharing financing and partnering models.
Learn more:  www.ia-grp.com
Reach out: imaging.experts@ia-grp.com
Follow the Company: Linkedin