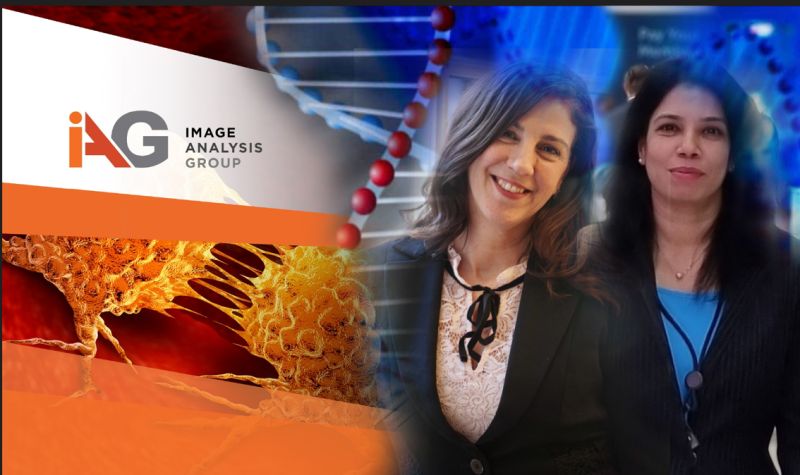 Meet IAG's Oncology Expert Team at ASCO, Chicago
Meet IAG's Oncology Expert Team at ASCO, Chicago 2023
Dr. Anitha Singareddy, IAG's VP of Medical Affairs, and Julia O'Lynn IAG's Director of Bio Partnering, will be attending the American Society of Clinical Oncology, ASCO, meeting in Chicago, on June 2nd-6th, 2023.
IAG's team will be meeting with key biotech companies and addressing the challenges biotech companies face in oncology and neuro oncology trials to explore IAG's novel strategies to include advanced imaging biomarkers.
IAG partners with biotechnology and pharmaceutical companies and apply AI and Precision Medicine to accelerate drug approval.
IAG takes a holistic approach to biotech's clinical development and brings together:
An efficient purpose-built cloud-based system with embedded quality controls for trial data management (DYNAMIKA)
Patented methodologies for quantitative assessment of treatment efficacy and safety
Expertise in detecting treatment effects including pseudo-progression and pseudo-response
Expertise to ensure regulatory compliance, targeted drug development and scientific credibility of your data
Ensures that its bio-pharmaceutical clients gain the most benefits of early objective decision making on their treatment efficacy from utilizing advanced imaging techniques in their trials
Discover our risk assessment and management strategies to overcome the challenges in your oncology trial by contacting IAG at contact@ia-grp.com
About ASCO
Founded in 1964, the American Society of Clinical Oncology is the world's leading professional organization for physicians and oncology professionals caring for people with cancer. The 2018 Annual Meeting brings together more than 32,000 oncology professionals from around the world to discuss state-of-the-art treatment modalities, new therapies, and ongoing controversies in the field. This year's theme, Delivering Discoveries: Expanding the Reach of Precision Medicine, focuses on making precision medicine a reality by driving progress and expanding its reach so every patient has the chance to benefit. For more information on the conference click here.
About Image Analysis Group (IAG)
IAG, Image Analysis Group is a unique partner to life sciences companies. IAG leverages expertise in medical imaging and the power of Dynamika™ – our proprietary cloud-based platform, to de-risk clinical development and deliver lifesaving therapies into the hands of patients much sooner.  IAG provides early drug efficacy assessments, smart patient recruitment and predictive analysis of advanced treatment manifestations, thus lowering investment risk and accelerating study outcomes. IAG bio-partnering takes a broader view on asset development bringing R&D solutions, operational breadth, radiological expertise via risk-sharing financing and partnering models.
Learn more:  www.ia-grp.com
Reach out: imaging.experts@ia-grp.com
Follow the Company: Linkedin