We are pleased to announce IAG' commitment to invest into further development of machine learning approaches, critical for #osteoarthritis clinical research.
IAG will closely work with the innovative healthcare-focused artificial intelligent company  ImageBiopsy Lab to bring advanced tools for automated processing of X-ray imaging and extraction of quantitative biomarkers, which are much needed in osteoarthritis clinical research programs.
With new therapeutic approaches, including stem and gene therapies, rapidly surfacing to argument traditional pain relieve medications in osteoarthritis, the clinical research is thriving. It is becoming operationally challenging to process large amounts of X-ray data coming from both patient stratification as well as outcome measures.
Furthermore, a human reader, when asked to manually draw around the bone surfaces to measure such subtle changes as Joint Space Narrowing, will not only struggle with precision and reproducibility, but also could be better deployed to answer more sophisticated questions related to the reasons of patient progression or cases of high uncertainty.
Today, a machine learning technique can do 70% of manual laborious work to aid an expert radiologist. As early as Q3 of 2018, we aim to bring AI-powered standardized and objective assessment of radiographic images, generate automatically X-ray based biomarkers such as Joint Space Narrowing and Joint Space Area measures as well as to integrate automated KL scoring into all our trials.
We thank European Union Eurostar program for EURO500,000 support to match commercial investment.
About Image Analysis Group (IAG)
IAG, Image Analysis Group is a unique partner to life sciences companies. IAG leverages expertise in medical imaging and the power of Dynamika™ – our proprietary cloud-based platform, to de-risk clinical development and deliver lifesaving therapies into the hands of patients much sooner.  IAG provides early drug efficacy assessments, smart patient recruitment and predictive analysis of advanced treatment manifestations, thus lowering investment risk and accelerating study outcomes. IAG bio-partnering takes a broader view on asset development bringing R&D solutions, operational breadth, radiological expertise via risk-sharing financing and partnering models.
Learn more:  www.ia-grp.com
Reach out: imaging.experts@ia-grp.com
Follow the Company: Linkedin
We recognize innovation as a cornerstone of success for our biotech and pharma partners and thrive to merge the power of scientific advances with therapeutic innovation.
"We are delighted to start this work, following our latest collaborations in Glioblastoma and Scleroderma clinical research. This is a great opportunity to aid our partners in clinical development in such a complex multi-faceted disease as osteoarthritis," said CEO of IAG, Dr. Olga Kubassova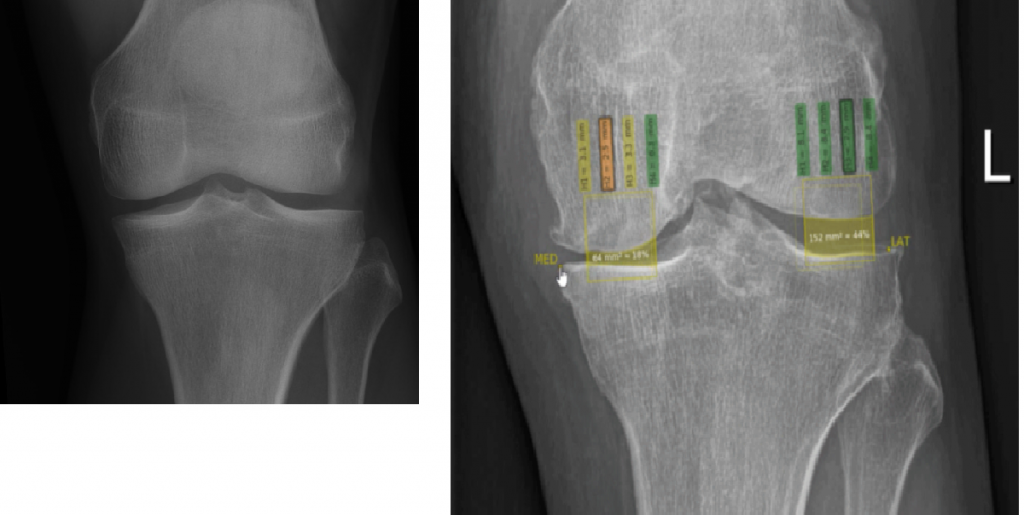 About ImageBiopsy Lab
ImageBiopsy Lab (IB Lab) is an international Health-AI Startup aiming to challenge the Status Quo of radiographic image analysis. We address insufficient, subjective grading and lacking standardization in the assessment and early prediction of osteoarthritis, osteoporosis and rheumatoid arthritis. Due to the lack of objective analyses methods and standardized digital documentation of radiographic changes, disease diagnosis and predictive assumptions are time consuming and often unreliable.  IB Lab uses state-of-the-art computer-vision and artificial intelligence technology to efficiently solve these problems. Our technology relieves physicians and researchers of time consuming image analysis tasks while at the same time improving diagnostic accuracy. Our technology enables better patient outcomes and lower costs.