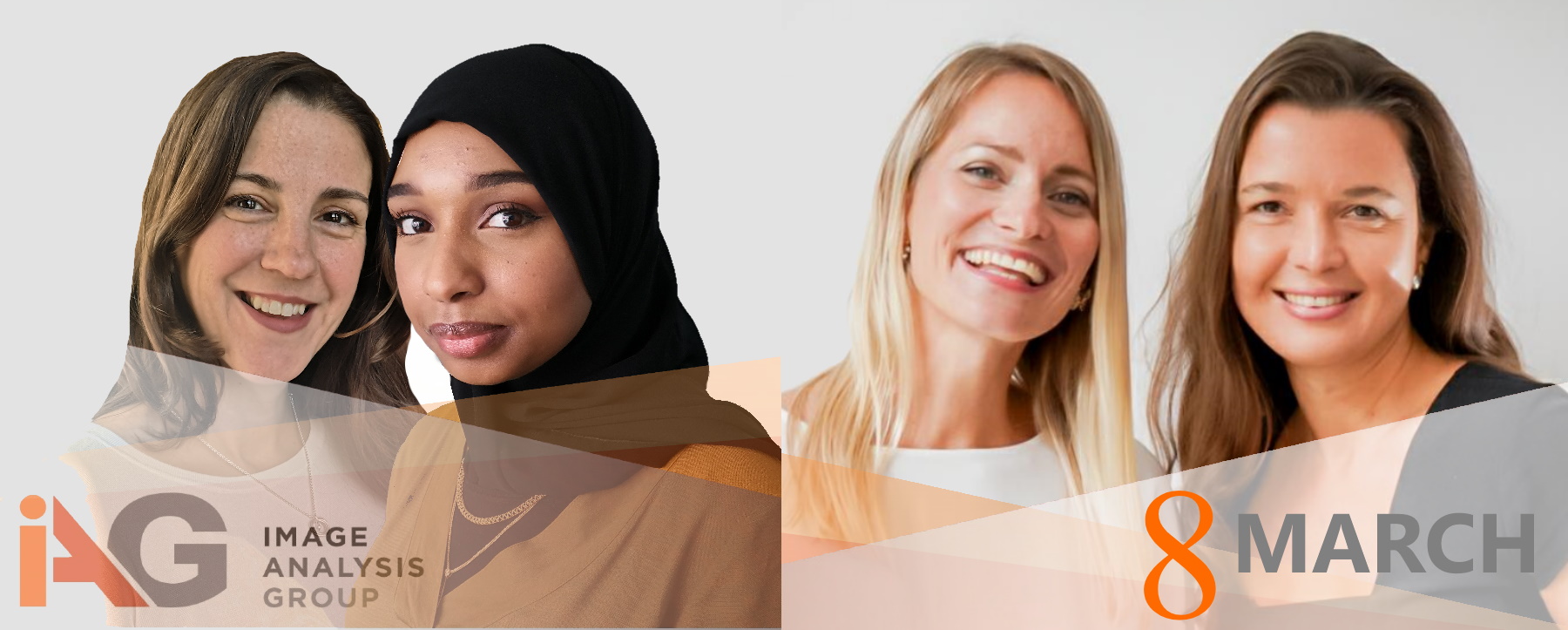 Speak to the IT Girls: Female Leaders at IAG
Meet IAG's female technology leaders in a live discussion: sharing our story, career journey and aspirations.
At IAG, we stand for recognition and empowerment of our female leaders. We invite you to join a live discussion with 4 inspirational female leaders of IAG. They will share their journey, career path and aspirations.
Dr. Olga Kubassova, IAG's CEO and Founding Scientist, Dr. Diana Dupont-Roettger, IAG's Chief Scientific Alliance Officer, Julia O'Lynn, IAG's Imaging Specialist and Technologist, and Romiesa Hagoug, IAG's Sn Project Manager.
IReach out:  imaging.experts@ia-grp.com
Key Discussion Points:
My personal journey and joining clinical research industry,
What does technology, science and entrepreneurship mean to me,
My challenges and wins in day-to-day professional life,
My aspirations, ambitions, and advice I want to give to the future leaders.
Followed by a discussion and Q&A.
Who Should Attend:
A person of any age, any gender, any occupation who feels that they can draw insights from our life stories and our journey and make these useful to your family, colleagues or friends.
If you cannot attend, just register and you will receive a replay link!
About Image Analysis Group (IAG)
IAG, Image Analysis Group is a unique partner to life sciences companies. IAG leverages expertise in medical imaging and the power of Dynamika™ – our proprietary cloud-based platform, to de-risk clinical development and deliver lifesaving therapies into the hands of patients much sooner.  IAG provides early drug efficacy assessments, smart patient recruitment and predictive analysis of advanced treatment manifestations, thus lowering investment risk and accelerating study outcomes. IAG bio-partnering takes a broader view on asset development bringing R&D solutions, operational breadth, radiological expertise via risk-sharing financing and partnering models.
Learn more:  www.ia-grp.com
Reach out: imaging.experts@ia-grp.com
Follow the Company: Linkedin