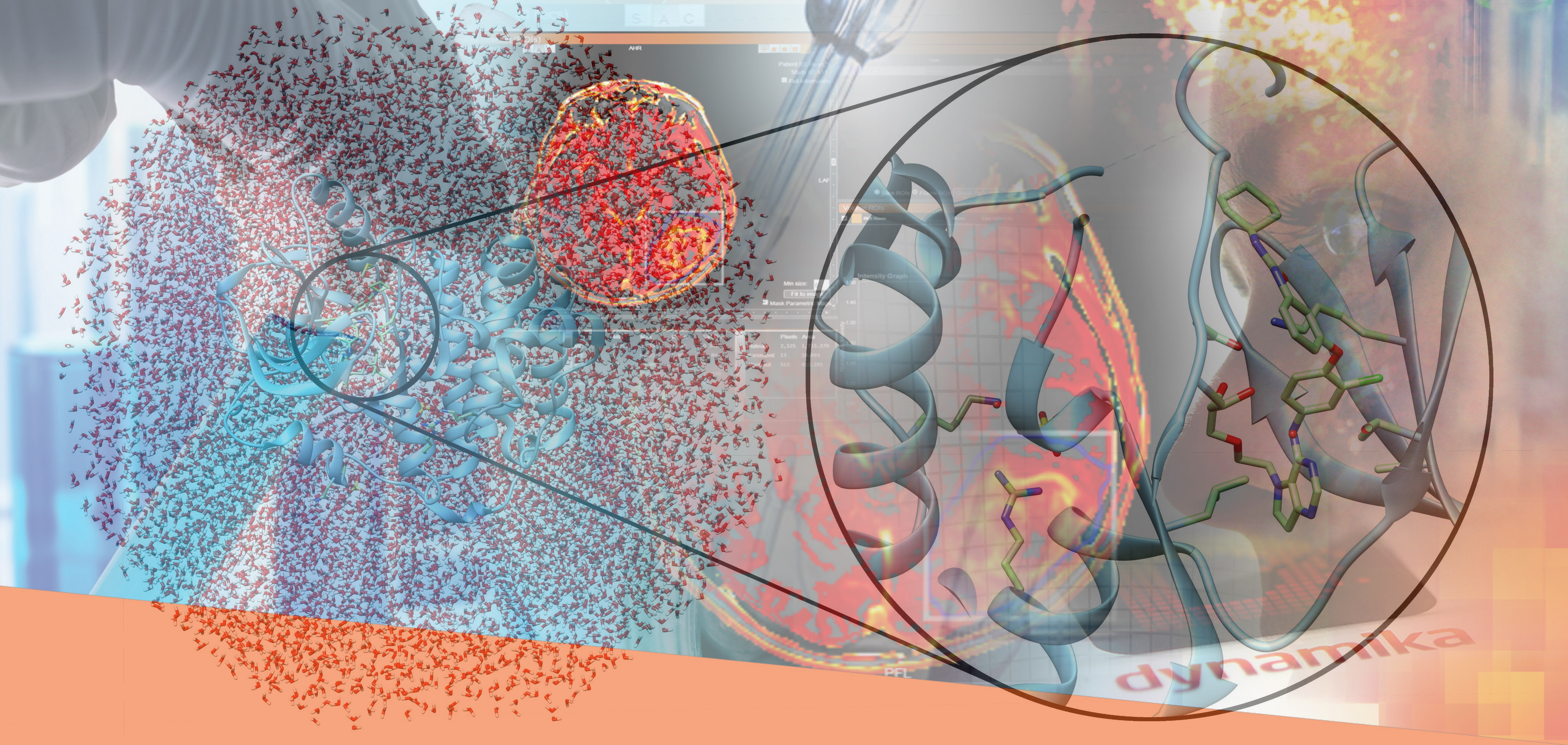 MULTIPLE SCLEROSIS
IAG's team contributes into the design and execution of clinical trials. Specifically, in Multiple Sclerosis (MS), with the increased number of available immunotherapies, the therapeutic strategy has shifted from a "relapse-prevention" approach to a personalized provision of medical care. In turn, drug developers assign higher relevance to patient-reported outcomes and use surrogate measures that can serve as predictive markers for individual treatment response.
New standards for planning clinical trials take into account MS pathophysiology and choose to reply on endpoints that can support earlier assessment of drug efficacy or mor reliable patient stratification.
Advances in Imaging Techniques in Multiple Sclerosis
Multiple sclerosis (MS) is a chronic autoimmune, inflammatory neurological disorder that affects the brain and spinal cord.1 MS damages the myelin sheath around the axons of the brain and Spinal cord and causes demyelination of the CNS structure. 2
MS International federation estimates that there are around 2.8 million people in the world living with MS and this number is likely to be higher as many people with MS remain undiagnosed in some parts of the world. MS affects two to three times as many women as men, indicating the role of hormones in the disease progression.3
Patient Selection Strategies / Clinical Trials Endpoints: Timely diagnosis of MS is critical as delayed diagnosis might lead to increase in disability, worsening of disease activity and increased relapses in patients leading to lower quality of life. Brain imaging is primarily used for the MS diagnosis and measuring disease activity, however, few other biomarkers and tools including EDSS score assessment are also utilized to measure disability and assess the progression of the disease.
Magnetic Resonance Imaging (MRI): MRI has emerged as a key diagnostic for MS and plays a vital role in assessing the prognosis and response to the treatment. MRI uses magnetic field and radio waves to generate detailed brain and spinal cord images. It detects the Focal white matter (WM) lesions that are the pathological hallmark of the disease and show relation to clinical disability.
The characteristic abnormalities of MS in the brain consist of multiple white matter lesions with high signal intensity on fluid attenuation inversion recovery and proton density (PD)-weighted image (WI), and T2-WI and low signal intensity (SI) on T1-WI.5
T-1 weighted without gadolinium- may show dark areas that show areas of permanent nerve damage.
T-1 weighted with gadolinium- may show a bright area that show areas of active inflammation.
T-2 weighted- show overall disease burden or lesion load (The total number of lesions, both old and new).
There are certain limitations, though, to the traditional MRI process including a weak association with clinical status and the lack of sensitivity to other clinically relevant findings, such as grey-matter disease and diffuse damage throughout the white matter.
To overcome this, we often combine lesion-based measures with advanced MRI measures of tissue integrity, such as Proton magnetic resonance spectroscopy, diffusion imaging, and magnetization transfer imaging, using voxel-wise probability maps and spatial distribution approaches.
Expanded Disability Status Scale (EDSS) measures and quantifies the overall disability in MS patients. The EDSS provides a total score on a scale range from 0 to 10 in 0.5-unit increments that represent a higher level of disability and '0' indicates normal neurological examination, while '10' indicates death due to MS.7,8
In addition to the existing imaging methods, there are newer biomarkers emerging in MS such as Neurofilaments.  Neurofilaments are cytoskeletal components of neurons that are particularly abundant in axons. Following axonal damage in the central nervous system (CNS), neurofilament proteins released into the cerebrospinal fluid (CSF) indicate axonal damage and neuronal death. Neurofilaments were first used as markers of neuronal damage in a study of 12 patients with amyotrophic lateral sclerosis (ALS). Neurofilaments were found in the CSF of 60 patients with relapsing-remitting multiple sclerosis (RRMS), suggesting these proteins could also be used as a biomarker of MS disease activity.  Neurofilament research is rapidly expanding and neurofilament levels are under investigation as markers of disease activity and progression other neurological disorders including stroke. 6
In clinical trials, advances in imaging and advanced imaging can improve the detection of the extent and severity of the disease.  The advanced neuroimaging techniques allow to detect MS in the early stages and provide new possibilities for understanding MS pathogenesis. Trial planning and selection of the optimal imaging strategy is critical to the success of the drug development programs.
IAG's team has deep understanding of challenges associated with design and execution of MS trials.
We understand that optimal clinical trial design is crucial. Chosen imaging modality and associated image analysis will help to prove the efficacy of the therapy.
We will recommend the optimal imaging and help selecting the trial endpoints.  Once the trial is designed, IAG's team will select and train the sites, assist with imaging data collection and review.
Reach out to our expert team, as you are designing and planning your trial. <imaging.experts @ ia-grp.com>
About IAG, Image Analysis Group
IAG, Image Analysis Group is a strategic partner to bio-pharmaceutical companies developing new treatments to improve patients' lives. Our dynamic Strategy, Trial Solutions and Bio-Partnering divisions work closely to meet critical needs of biotechnology companies: funding, clinical development, and monetization of their assets. We fuse decades of therapeutic insights, risk-sharing business model and agile culture to accelerate novel drug development. IAG broadly leverages its core imaging expertise, proprietary technology platform DYNAMIKA and capabilities to support an objective early go no/ go decision and drive excellence for tomorrow's innovative therapeutic agents with speed.
Contact our expert team: <imaging.experts @ ia-grp.com>
Publications by IAG's team:
Dehmeshki, J., Chard, D.T., Leary, S.M., Watt, H.C., Silver, N.C., Tofts, P.S., Thompson, A.J.and Miller, D.H. (2003) The normal appearing grey matter in primary progressive multiple sclerosis. A magnetisation transfer imaging study. Journal of Neurology, 250(1), pp. 67-74. ISSN (print) 0340-5354
Griffin, C.M., Dehmeshki, Jamshid, Chard, D.T., Parker, G.J., Barker, G.J., Thompson, A.J.and Miller, D.H. (2002) T1 histograms of normal-appearing brain tissue are abnormal in early relapsing-remitting Multiple Sclerosis. Multiple Sclerosis, 8(3), 211-216 (6). ISSN (print) 1352-4585
READ NEXT CASE STUDY >
Experience: Scoring Systems
Lesion count and Volume
Quantitatve PET-CT
Quantitatve MRI
Quantitatve CT
Entire-body PET-CT scans
PET amyloid and myelin imaging
Since 2007, over 2000 articles were published to cover scientific discoveries, technology break-throughs and special cases. We list here some critically important papers and abstracts.

Combining our technologies and business advisory services with promising life science companies has yielded spectacular results over the past five years. As a trusted partner to many biotech and pharma companies, IAG's team is proud to share your words and quotes.