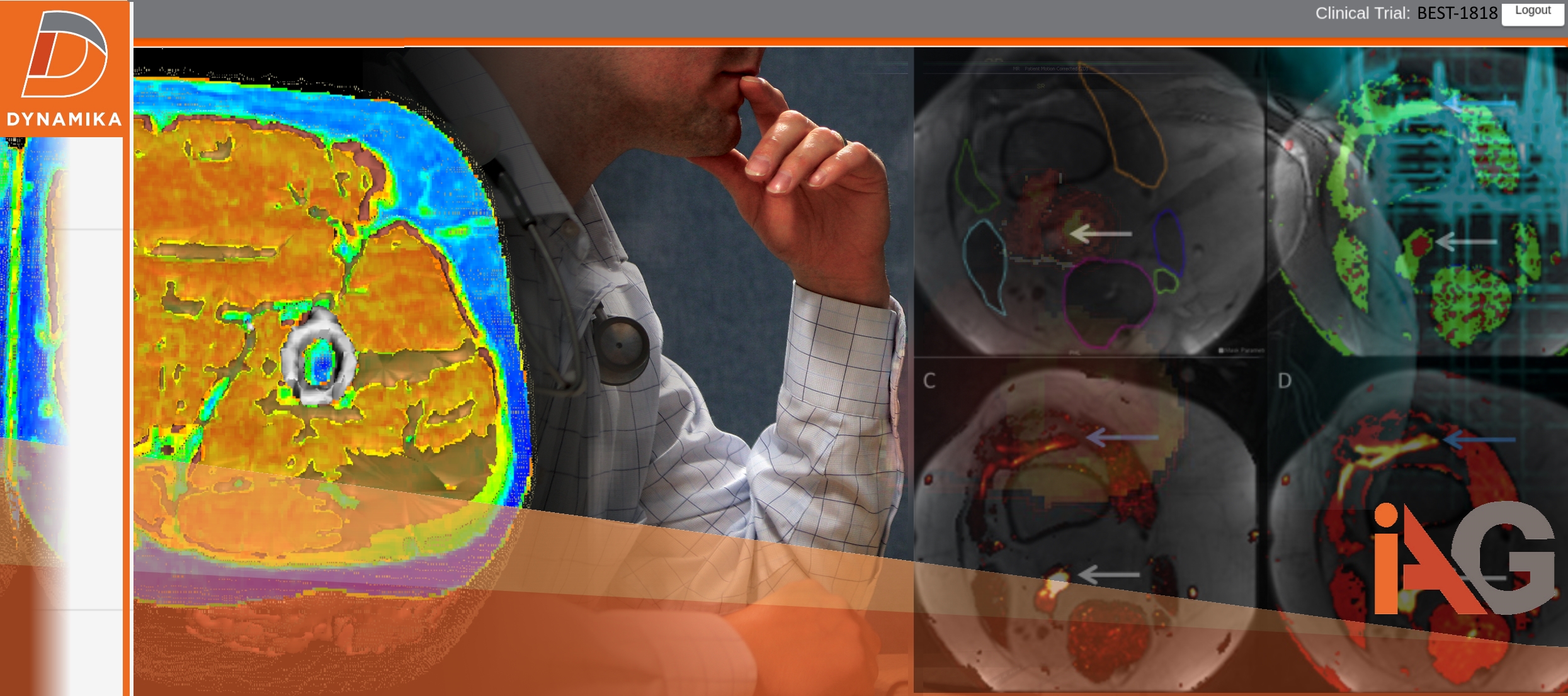 NEURO-MUSCULAR DISORDERS
Neuromuscular disorders affect the nerves that control voluntary muscles and the nerves that communicate sensory information back to the brain. Nerve cells send and receive electrical messages to and from the body to help control voluntary muscles. When the neurons become unhealthy or die, communication between the nervous system and muscles breaks down. As a result, muscles weaken and waste away (atrophy).
IAG's experience with neuromuscular disorders include clinical development in:
Amyotrophic lateral sclerosis (ALS)
Multiple sclerosis
Muscular dystrophy
Myasthenia gravis
Myopathy
Myositis
Peripheral neuropathy
Spinal muscular atrophy
With the use of imaging biomarkers, our team helps to support a PI / physician in patient selection and disease diagnosis. As alternative to invasive methods, we recommend and help integrating into the trials Magnetic resonance imaging (MRI) scan of the brain, spinal cord, thigh or upper arm or Ultrasound (US), when appropriate.
MRI is a non-invasive imaging method, without ionizing radiation, which has the ability to visualize muscle, fat, connective tissue and bone. MRI has several advantages over muscle ultrasound, including that MRI has minimal operator-dependence and allows for excellent visualization of all muscles.
Added advantage of using MRI that we can provide the measurements for both volume and perfusion of muscle can be extracted from the scans.
Some of the studies that we support are investigating the disease changes at molecular level. IAG's team has extensive experience in using PET / SPECT to reveal the metabolism of glucose within the bone and joint system.
IAG team is closely working with the recruiting sites and ensures seamless imaging data flow and assessment, to best support the development of novel treatments for these challenging conditions.
Our team is active in scientific community and our recent work investigates the association between pain and muscle perfusion, giving rise to many scientific collaborations. Our academic partners are working on the methodologies which allow for automated measurements of Fat Fraction and Muscle Volume. In any of our trials, the medical image analysis will be conducted with DYNAMIKA, that brings together quantitative methodologies for understanding treatment induced changes.
About IAG, Image Analysis Group
IAG, Image Analysis Group is a strategic partner to bio-pharmaceutical companies developing new treatments to improve patients' lives. Our dynamic Strategy, Trial Solutions and Bio-Partnering divisions work closely to meet critical needs of biotechnology companies: funding, clinical development, and monetization of their assets. We fuse decades of therapeutic insights, risk-sharing business model and agile culture to accelerate novel drug development. IAG broadly leverages its core imaging expertise, proprietary technology platform DYNAMIKA and capabilities to support an objective early go no/ go decision and drive excellence for tomorrow's innovative therapeutic agents with speed.
Contact our expert team: imaging.experts @ ia-grp.com
READ NEXT CASE STUDY >
Experience: Scoring Systems
Quantitative Assessment of Fat, Muscle
Lesion Volume
Texture Analysis
Total MR grading score
Fibro Fatty Infiltration
MRI (T1, T2, DIXON)
Contrast MRI / DCE-MRI
STIR (Fat suppression sequences)
PET / SPECT
US
CT
Since 2007, over 2000 articles were published to cover scientific discoveries, technology break-throughs and special cases. We list here some critically important papers and abstracts.

Combining our technologies and business advisory services with promising life science companies has yielded spectacular results over the past five years. As a trusted partner to many biotech and pharma companies, IAG's team is proud to share your words and quotes.