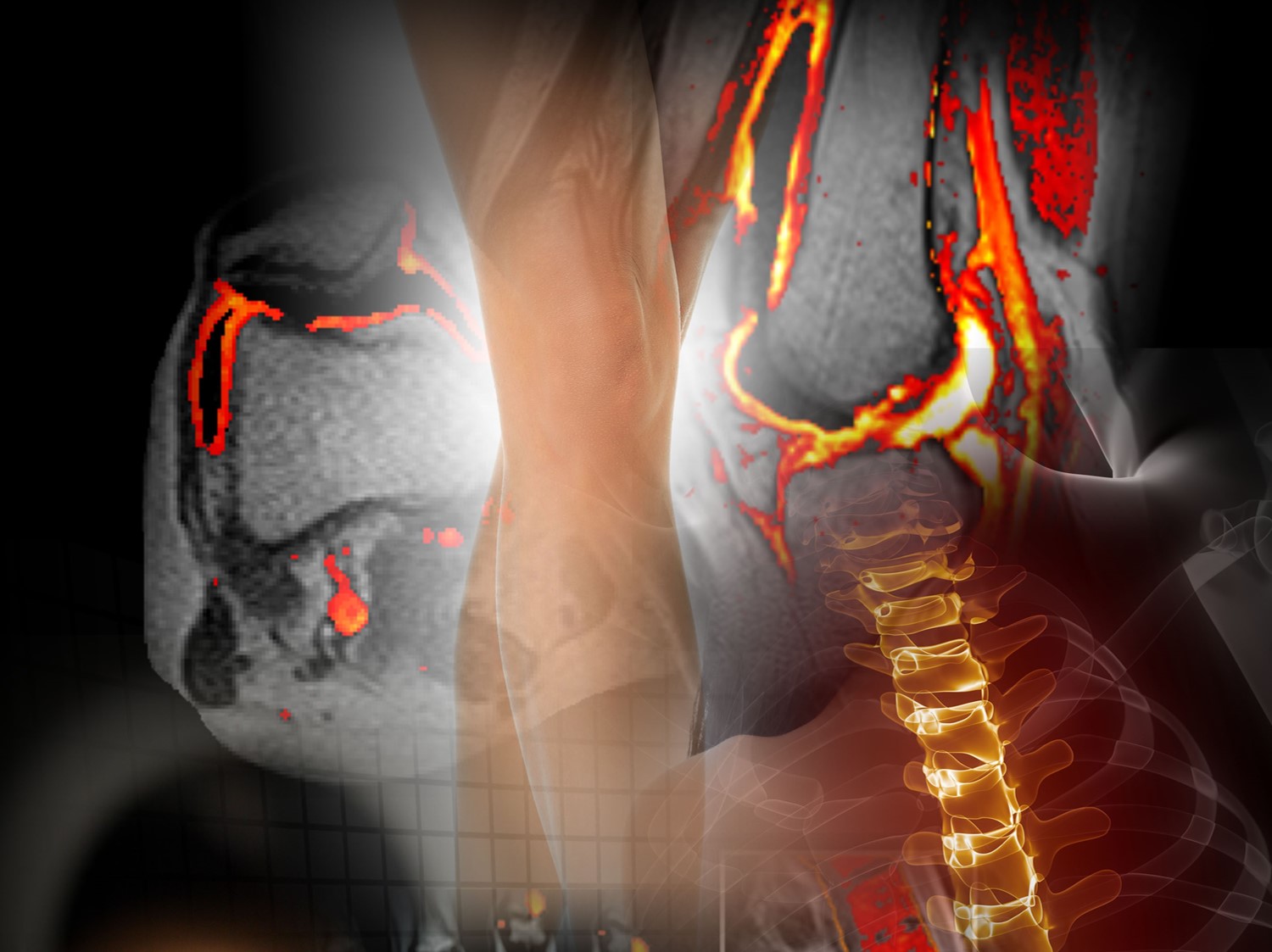 OSTEOARTHRITIS
Osteoarthritis (OA) is considered to be a disease of the cartilage in the joints even though it involves the whole joint, including the bone and synovium (thin lining of the joints which produces synovial fluid). With time, more and more of the cartilage is destroyed by the disease with inflammation commonly occurring. The treatment of knee OA is currently restricted to management of pain and function with low-to-moderate efficacy. A number of pain medications is being developed and already approved. To be registered as a DMOAD, companies must demonstrate their drug candidates alter the structural progression of OA. The FDA and the European Medicines Agency's Committee for Medicinal Products for Human Use have DMOAD development guidelines and although considerable time has passed since their issue (FDA draft guidance in 1999, CHMP guidance in 2010), they are still in effect today.
In 2010, a Structural Change Working Group from The Osteoarthritis Research Society International (OARSI) provided recommendations to the FDA concerning finalizing the its 1999 draft guidance (at the FDA's request), but a final guidance document was never issued.
The FDA's draft guidance and CHMP's guidance state that the only acceptable primary endpoint for DMOAD pivotal studies is Joint Space Narrowing (JSN, preferably of the knee or hip), measured by X-ray.
JSN is defined as decreasing Joint Space Width (JSW) and represents a surrogate measure for the thickness of cartilage in a joint.
Both guidance documents outline what pivotal study parameters are required for drugs to carry either a label for "treatment of symptoms" or "structure modifying/delay in structural progression" (contact our team for further information).
Developers are also required by both agencies to demonstrate that a DMOAD should have an effect on both structure and patient-reported clinical benefit (symptoms and/or function). The effects of a potential DMOAD on symptom modification may be assessed in a separate clinical trial of shorter duration.
…though there are some limitations to JSN…
Although JSN is still the mandatory primary endpoint for structural modification, we note that it does have limitations, some of which present challenges to developers:
JSN changes are generally slow and variable between subjects, necessitating large and lengthy clinical trials;
It is difficult to obtain high quality reproducible X-rays of joints despite standardization of protocols to reduce variability in joint positioning;
OA is a disease that affects multiple tissues within a joint and is not purely the loss of cartilage. JSN by X-ray cannot visualize cartilage or other tissues and therefore potential early beneficial changes in joint tissues may be missed when using JSN alone; and
It remains unclear what change in JSN is clinically relevant to a patient. A number of agents (including glucosamine and chondroitin sulphate) have demonstrated superior JSN vs. placebo, but with either no or clinically irrelevant improvement in symptoms/function.
… MRI is becoming increasingly important
In the last two decades, there have been significant advances in magnetic resonance imaging (MRI) within the OA field. The primary attraction of MRI in OA is the ability to analyze multiple tissues of a joint, with the possibility of detecting structural changes early in the disease process.
In the OARSI Structural Change Working Group's 2010 review of FDA guidance, it was recommended that MRI be used in clinical trials for cartilage morphology assessment and that the study of all joint tissues (possible by MRI) is important.
However, the Group acknowledged that a greater understanding of cartilage change quantitation, performance metrics of non-cartilage features and correlations of morphological changes with symptoms were needed, a view shared by the CHMP in its 2010 guidelines.
We believe that the successful use of MRI-based secondary endpoints in DMOAD development will strengthen a marketing application where JSN is the primary endpoint for structural modification. With continued growth in MRI research in OA, it is feasible that an MRI primary endpoint will be adopted in the future.
…as evidenced by Phase II trials of potential DMOADs
We note that three of the potential DMOADs in the OA Phase II clinical pipeline are being evaluated in clinical trials with an MRI-based primary endpoint, suggesting developers prefer MRI to JSN by x-ray for an initial assessment of drug efficacy.
For a symptom relief label, WOMAC has supported the most recent approval
Some early studies may consider using KOOS
IAG's team has extensive experience in supporting OA drug development. Our team plays an active role in the scientific community and have led the development of novel scoring systems and formed strong collaborations with the industry's Key Opinion Leaders as well as regulatory consultants and agencies.
We bring deep knowledge to help designing a trials, global experienced operations team and fully integrated cloud platform to support a trial that may require use of:
Xray
MRI
Dynamic Contrast Enhanced MRI
CT
PET / CT
About IAG, Image Analysis Group
IAG, Image Analysis Group is a strategic partner to bio-pharmaceutical companies developing new treatments to improve patients' lives. Our dynamic Strategy, Trial Solutions and Bio-Partnering divisions work closely to meet critical needs of biotechnology companies: funding, clinical development, and monetization of their assets. We fuse decades of therapeutic insights, risk-sharing business model and agile culture to accelerate novel drug development. IAG broadly leverages its core imaging expertise, proprietary technology platform DYNAMIKA and capabilities to support an objective early go no/ go decision and drive excellence for tomorrow's innovative therapeutic agents with speed.
Contact our expert team: imaging.experts @ ia-grp.com
READ NEXT CASE STUDY >
Experience: Scoring Systems
Joint Space Width (JSW)
Joint space Narrowing (JSN)
Kellgren-Lawrence Grade (KLG)
OARSI
Whole Organ MRI
BLOCKS
MOAKS
11-point synovitis (Guermazi)
WORMS
T2 Mapping (Cartilage Quality)
Inflammation Quantification (DEMRIQ)
Volumetric and Morphological Changes of Cartilage
Assessment of Muscle Chances
X-ray
MRI
DCE-MRI
T2*
T2 Cartilage imaging
Ultrasound
CT
PET / CT
Since 2007, over 2000 articles were published to cover scientific discoveries, technology break-throughs and special cases. We list here some critically important papers and abstracts.

Combining our technologies and business advisory services with promising life science companies has yielded spectacular results over the past five years. As a trusted partner to many biotech and pharma companies, IAG's team is proud to share your words and quotes.