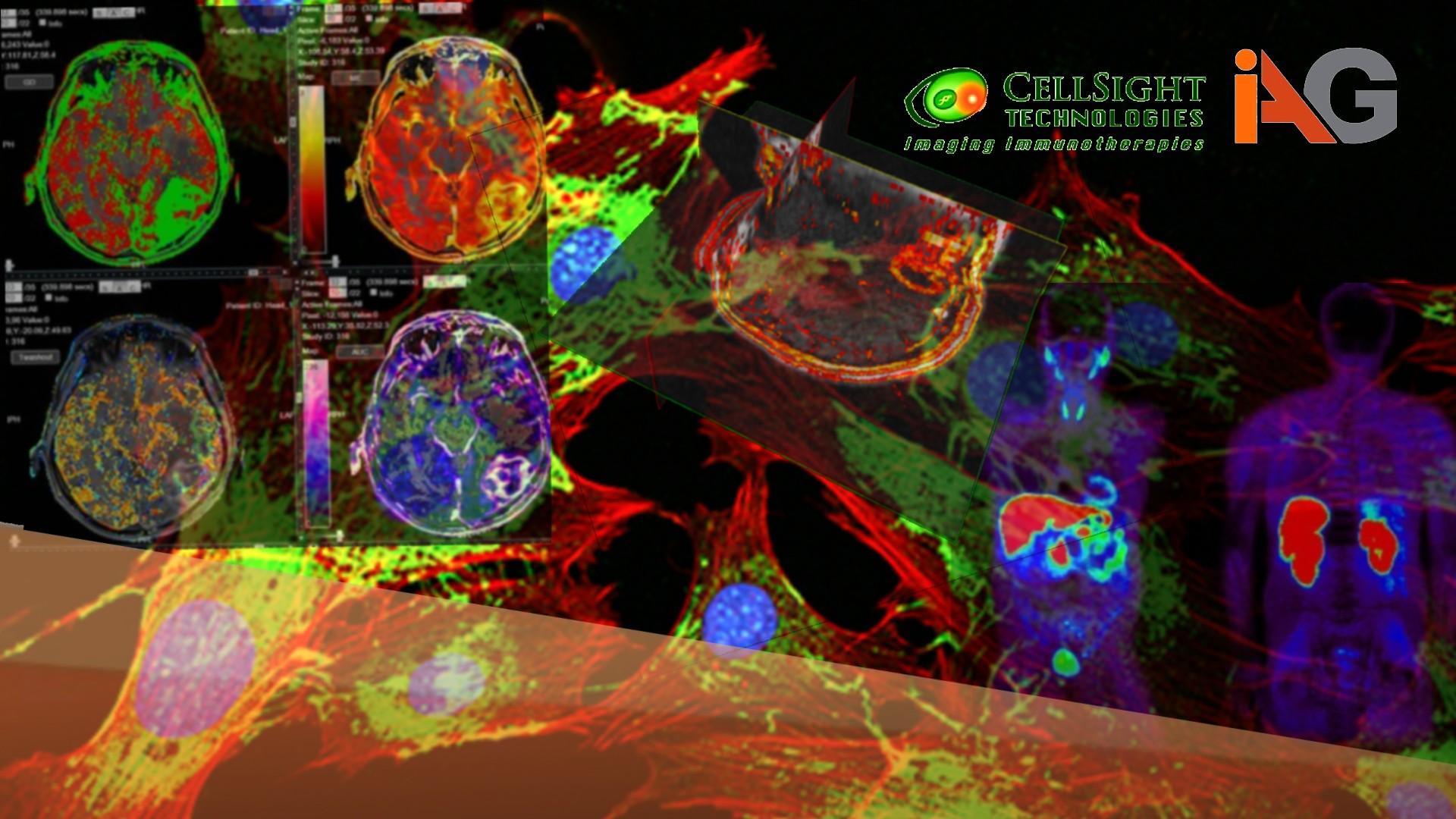 ONCOLOGY: ADVANCED IMAGING
ADVANCED ANALYTICS: Oncolytic viral therapy and Immune checkpoint inhibitors
Oncolytic viral therapy and Immune checkpoint inhibitors lead to structural and functional changes within and around the tumor that can be visualized on imaging. These include intra-lesional changes (such as necrosis, hypoxia or associated vascular changes) and perilesional changes (such as edema, hyperemia, leukocyte infiltration).
The immune response triggered by these therapeutic agents is a significant driver of these changes.
The FDA-approved primary endpoint for therapy response to these classes of antineoplastic drugs is the CT-based RECIST 1.1 criteria.
However, our team have worked on and led the development of additional advanced imaging strategies that can be of considerable interest given the information they provide on the pathophysiology and clinical outcomes of solid tumors.
There are several imaging biomarkers derived from standard structural imaging (such as CT) and more sophisticated approaches.
To aid understanding of advanced therapies and to accelerate drug development, at IAG we can help integrating the following imaging methodologies as exploratory endpoints for your trial:
Radiomics: This is an automated feature extraction and classification methodology that can analyze sub-visual structural changes detected very early in and around the cancer lesion in response to therapeutic intervention. There are the first order histogram-based and second order texture-analysis based radiomic signatures that can inform on the following:

Morphologic changes (spiculation)
Cellular density
Leukocyte infiltration
Vascular changes and resulting hypoxia
Necrosis and fibrosis.
These can serve as important biomarkers for therapy response and prognostication/outcomes analysis. They can also be correlated with pathologic data (such as CD3/8 infiltrate count for a more holistic assessment).
Molecular imaging: Advanced imaging modalities that evaluate tumors and the immune system at the molecular/cellular level are now translating into human imaging.

Reporter gene imaging (bioluminescence, fluorescence imaging) can be used to study the specific activity of oncolytic viruses (biodistribution, infection/transfection, target activity, cell lysis, clearance, therapy response, etc.).
ImmunoPET can be very useful for the assessment of cancer cells undergoing lytic changes, and for studying the immune response (both cellular and humoral) to cancer under the influence of immunotherapy.
T-cell PET imaging: The cellular immune response as elicited by both these drug groups can be qualitatively and quantitatively assessed with T-cell PET imaging (Visact).
Our work, with leading academic and clinical collaborators is published in a number of articles. Here we provide references to the most relevant articles in the area of advanced analytics.
Sun R, Limkin EJ, Vakalopoulou M, Dercle L, Champiat S, Han SR, Verlingue L, Brandao D, Lancia A, Ammari S, Hollebecque A. A radiomics approach to assess tumour-infiltrating CD8 cells and response to anti-PD-1 or anti-PD-L1 immunotherapy: an imaging biomarker, retrospective multicohort study. The Lancet Oncology. 2018 Sep 1;19(9):1180-91.
Shaikh F, Franc B, Mulero F. Radiomics as Applied in Precision Medicine. InClinical Nuclear Medicine 2020 (pp. 193-207). Springer, Cham.
Shaikh FA, Mulero F, Mohiuddin SA. Molecular Imaging in Genomic Medicine. eLS. 2001 May 30:1-9.
Shaikh FA, Kurtys E, Kubassova O, Roettger D. Reporter gene imaging and its role in imaging-based drug development. Drug Discovery Today. 2020 Jan 16.
Mayer AT, Natarajan A, Gordon SR, Maute RL, McCracken MN, Ring AM, Weissman IL, Gambhir SS. Practical immuno-PET radiotracer design considerations for human immune checkpoint imaging. Journal of Nuclear Medicine. 2017 Apr 1;58(4):538-46.
Tavaré R, Escuin-Ordinas H, Mok S, McCracken MN, Zettlitz KA, Salazar FB, Witte ON, Ribas A, Wu AM. An effective immuno-PET imaging method to monitor CD8-dependent responses to immunotherapy. Cancer research. 2016 Jan 1;76(1):73-82.
Reach out to us to discuss the use of advanced imaging and AI in your trial to support patient stratification, treatment efficacy assessment of patient stratification or tumor signature development, using retrospective historic data.
About IAG, Image Analysis Group
IAG, Image Analysis Group is a strategic partner to bio-pharmaceutical companies developing new treatments to improve patients' lives. Our dynamic Strategy, Trial Solutions and Bio-Partnering divisions work closely to meet critical needs of biotechnology companies: funding, clinical development, and monetization of their assets. We fuse decades of therapeutic insights, risk-sharing business model and agile culture to accelerate novel drug development. IAG broadly leverages its core imaging expertise, proprietary technology platform DYNAMIKA and capabilities to support an objective early go no/ go decision and drive excellence for tomorrow's innovative therapeutic agents with speed.
Contact our expert team: imaging.experts @ ia-grp.com
READ NEXT CASE STUDY >
Experience: Scoring Systems
RECIST 1.1
irRC (Immune-Related Response Criteria)
iRECIST
mRECIST
PET Response Criteria in Solid Tumors (PERCIST)
Choi criteria
PET-based Standard Uptake Value (SUV)
Volumetric Assessment
CT
anatomical MRI
perfusion imaging (DCE-MRI, DSC)
diffusion imaging (ADC, DWI, DTI)
Multiparametric MRI (mpMRI)
PET/CT
PET/MRI
T-cell Labelling
T-Cell Tracing
Since 2007, over 2000 articles were published to cover scientific discoveries, technology break-throughs and special cases. We list here some critically important papers and abstracts.

Combining our technologies and business advisory services with promising life science companies has yielded spectacular results over the past five years. As a trusted partner to many biotech and pharma companies, IAG's team is proud to share your words and quotes.