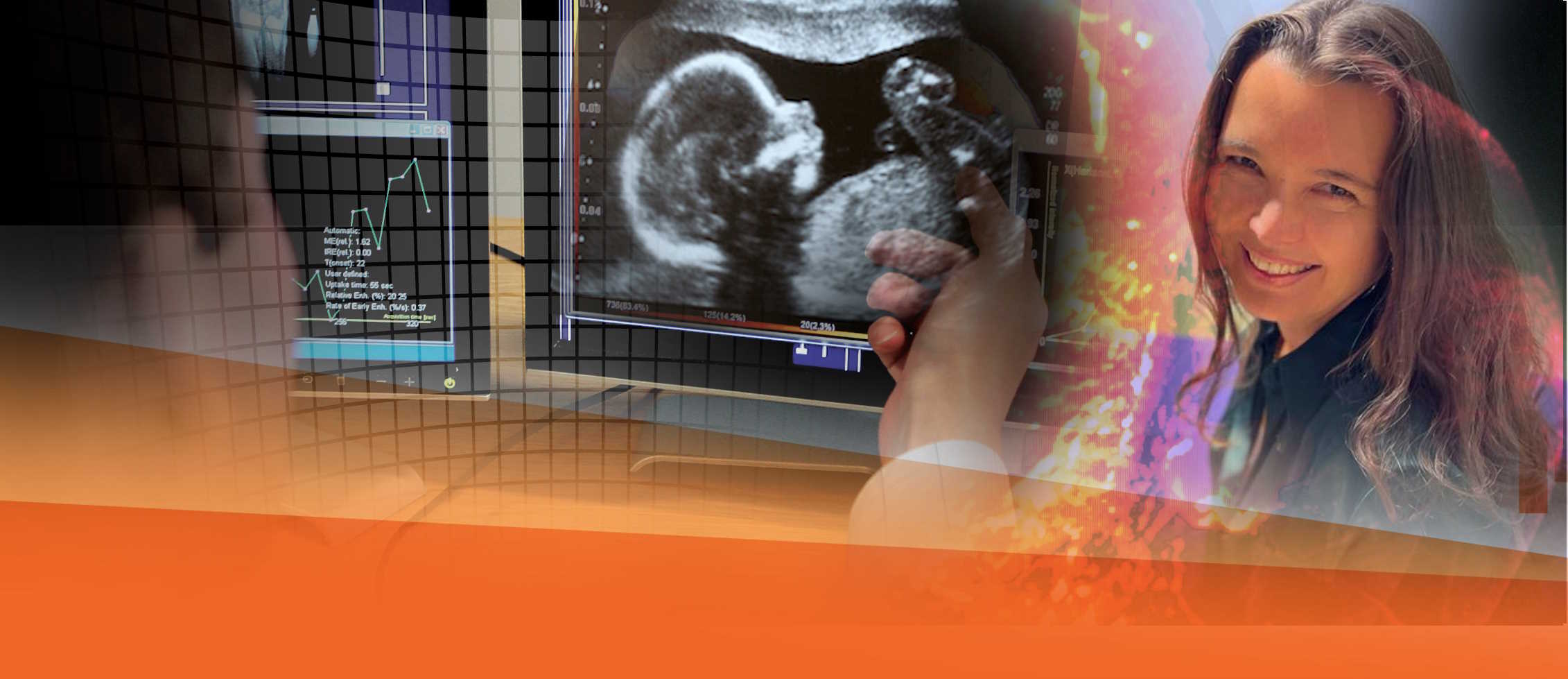 Image Analysis Group and Ferring Announce Partnership
Image Analysis Group and Ferring Announce Partnership
Image Analysis Group and Ferring Pharmaceuticals aim to advance Women's Reproductive Health through AI-driven medical image analysis.
London, UK – 31 October 2023  – IAG, Image Analysis Group, an innovative medical imaging company, announce collaboration with Ferring Pharmaceuticals, to use Artificial Intelligence (AI)-driven medical image analysis to advance women's reproductive health, by unveiling hidden patterns and relationships within data that elude human observation.
"The collaboration with IAG exemplifies our dedication to AI-driven research and development in the intricate realm of pregnancy", says Dr. Philippe Pinton, Senior Vice President, Head of Clinical and Translational Sciences, Global R&D at Ferring Pharmaceuticals.
 Dr. Olga Kubassova, CEO of IAG, commented:
"It is our pleasure to support the Ferring team. Together, our objective is to harness AI to reveal deeper insights into women's reproductive health and bring the joy of delivering a healthy baby to women around the world."
At IAG, we are committed to helping pharmaceutical partners to efficiently develop novel life-changing medicines, by leveraging our expertise in medical imaging and AI. The partners will utilize the power of IAG's proprietary platform DYNAMIKA, developed to maximize efficiencies of handling large volumes of imaging data in multi-centre trials or across multiple trials and its integrated AI modules. This partnership holds the potential to bring innovative approaches to support women worldwide.
About IAG, Image Analysis Group 
IAG, Image Analysis Group is a unique partner to life sciences companies, leading AI-powered drug development and precision medicine. IAG leverages expertise in medical imaging and the power of Dynamika™ – our proprietary cloud-based platform, to de-risk clinical development and deliver lifesaving therapies into the hands of patients much sooner. IAG provides early drug efficacy assessments, smart patient recruitment and predictive analysis of advanced treatment manifestations, thus lowering investment risk and accelerating study outcomes. IAG bio-partnering takes a broader view on asset development bringing R&D solutions, operational breadth, radiological expertise via risk-sharing financing and partnering models. For more information, visit www.ia-grp.com.
Reach out: imaging.experts@ia-grp.com
Follow the Company: Linkedin