Bio-Partnering, an independent investment division of IAG seeks to partner with biotech companies with promising compounds at early stages of clinical development or academics with IP ready for commercialization.
We are interested in oncology, musculoskeletal, inflammatory therapeutic areas but will consider assets for other indications as well as medical devices and imaging agents.
Our Bio-Partnering division seeks to take the advantage of IAG's trial de-risking processes and platforms, but acts independently and does not necessarily links the investment and the operational services.
We are interested to discuss
IP acquisition from the academic partners and biotech companies
Co-development of clinical stage assets
Investment partnerships
Strategic collaborations
A second role that Bio-Partnering team plays is in assisting our portfolio companies with strategic partnering.  An important resource we have for that is a powerful platform LIVETM, which is essentially an e-document room with an important plus.  In addition to containing normal due diligence material – CMC, IP, prior clinical data, patents – it also extracts live clinical data from an ongoing study, runs it through algorithms and presents them in a role-based manner to potential strategic partners, usually in the form of blinded summaries, trends and metrics.  This allows us to engage the interest of the strategic partners at the beginning of a clinical study instead of at the end, since we have actual data to show them. It also allows the strategist to complete their due diligence quicker and obtain greater comfort with the progress of the trial.
IAG, Image Analysis Group
Our next-gen platform, R&D and service divisions together with funding mechanisms holistically address the broader issues experienced by biopharma with active and often complex clinical trial pipelines by providing an integrated approach to clinical development and strategic planning.

Image Management Platform
Real-time information, patented data analysis methodologies, flexible reporting options for all stakeholders that ensure transparency of trial delivery and the use of the latest scientific innovation in proving efficacy of your novel treatments.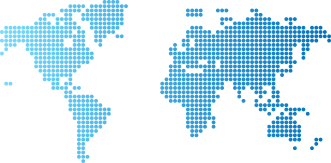 Careers
In addition to specific listed roles, we are always looking for biotech and pharma experts and enthusiasts with entrepreneurial mindset, can-do attitude and solid scientific background.